Please follow and like us:
---
---
---
Current Affairs for various competitive examinations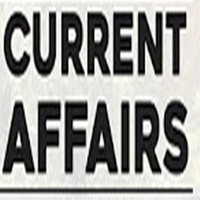 Thank You all for all for landing on the page of Current Affairs.
Current Affairs plays an important role in various competitive examinations conducted by various organizations.
Current Affairs bits help in the last minute preparation for various exams.
Current Affairs One-Liners help a lot.
Watch below some of Current Affairs- One-Liners
---
1-At least 16 tourists killed as a boat capsized in the Krishna river near Vijayawada, in Andhra Pradesh's Krishna district on Sunday.
---
2-A book featuring 25 personalities from the Mithila region of Bihar has been released.
---
3-Dani Pedrosa of Spain won the Valencia Grand Prix
---
4-Prime Minister Narendra Modi, US President Donald Trump, Chinese Premier Li Keqiang and Russian Prime Minister Dmitry Medvedev interacted a gala dinner reception hosted by Filipino President Rodrigo Duterte at Manila ahead of India-Asian and East Asia Summits.
---
5-Jupiter will pass Venus in a close conjunction early Monday
---
6-The International Cricket Council (ICC) has announced the recruitment process for independent director
---
7- FFF- French Football Federation; HPV- Human papillomavirus; AEOI- Atomic Energy Organisation of Iran
---
8-Micah Lauren Shin of the US won the Resorts World Manila Masters golf tournament at Manila.
---
9-India, US, Japan, Australia held first quad talks on Indo-Pacific cooperation at Manila, Philippines.
---
10-Union HRD Minister Prakash Javadekar said the first draft of the new National Education Policy will come out by December end.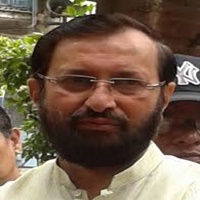 ---
11-China has commemorated the 151st birth anniversary of Chinese revolutionary leader Sun Yat-sen
---
12-The Judo World Championship 2017 has kicked off in the Moroccan city of Marrakech
---
13-Pakistan has suspended licenses for automatic weapons
---
14-Libya's UN-backed Prime Minister is Fayez Serraj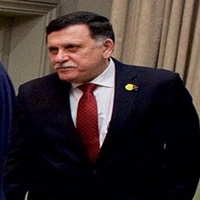 ---
15-Saudi Arabia has suspended oil supply to Bahrain after oil pipe explosion
---
16-The Island Development Agency (IDA) is all set to develop an airport at Minicoy Island to boost tourism and promote tuna fishing industry in Lakshadweep
---
17-Dubai police officers have set a Guinness World Record as they pulled the world's largest passenger airliner Airbus A380 for a distance of 100 metres.
---
18-The Union Cabinet has approved decision for the development of an Exhibition-cum-Convention Centre (ECC) at Dwarka in Delhi.
---
19-Union Minister Nitin Gadkari has announced World Bank-backed Rs.6,000 crore scheme. It will help improve the irrigation and water facilities in several states including Maharashtra, Karnataka, and Telangana.
---
20-Haryana has become the first state in India to treat Hepatitis C patients with oral medicine
---
Also, watch more current affairs here
Watch GK/General Awareness/ General Studies for here 
Please follow and like us: