Please follow and like us:
Current Affairs for various competitive examinations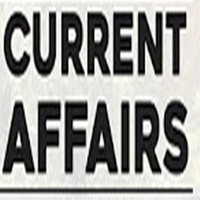 Thank You all for all for landing at the page of Current Affairs.
Current Affairs plays an important role in various competitive examinations conducted by various organizations.
Current Affairs bits help in the last minute preparation for various exams.
Current Affairs One-Liners help a lot.
Watch below some of Current Affairs- One-Liners
1-India, China held a border meet at Bumla near Arunachal Pradesh's Tawang
---
2-Donald Trump's ex-campaign chairman Paul Manafort has been charged in Russian interference in the 2016 presidential election
---
3-Global TB Report, released by the World Health Organisation (WHO) said India has topped the list of seven nations, accounting for 64 percent of the 10.4 million new tuberculosis (TB) cases worldwide in 2016.
---
4-Italian Prime Minister Paolo Gentiloni said his country and India are together in opposing increasing protectionism.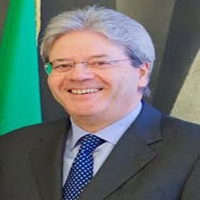 ---
5-The Indian Railways to introduce six new trains under the Tejas, Humsafar and Antyodaya schemes. It will enhance the frequency of two.
---
6-France has been replacing state the of emergency with sweeping new counter-terror laws, French President Emmanuel Macron said.
---
7-The first batch of farmers from Amaravati, who have offered their land for the capital of Andhra Pradesh left for Singapore to learn about the best business practices.
---
8-Punjab, Haryana has procured nearly 180 lakh tonnes paddy this season so far.
---
9-India is all set for another lunar expedition in early 2018 by sending a lander and a rover to explore the Moon
---
10-Indian policy-making is often elitist, Rajiv Kumar, NITI Aayog Vice Chairman said.
---
11-SBI in collaboration with World Bank has sanctioned Rs 2,317 cr loans for rooftop solar projects
---
12-The Home Ministry has eased arms rules to boost Make in India
---
13- Pakistan has returned the last of five helicopters given to it by the US for monitoring the country's border with Afghanistan
---
14- Iran has unveiled advanced homegrown radar system.
---
15- A two-day Global meet on Indian space industry will be held in Delhi from November 21
---
16- BIS and Electronics and Information Technology Ministry, a Nielsen study said that 76 pc of LED bulb brands has been flouting safety standards
---
17-Vice Admiral Ajit Kumar P has taken charge as Vice Chief of Naval Staff from Vice Admiral Karambir Singh
---
18-Delhi Lt Governor Anil Baijal has flagged off the a festival named 'Phool Walon Ki Sair'. The festival dates back to the Mughal period.
---
19-Mahatma Gandhi's great-grandson Tushar Gandhi has opposed any re-investigation into the assassination of Mahatma Gandhi
---
20- India is all set to launch remote sensing satellite in Cartosat-2 series along with 28 foreign satellites in December
---
21-The third edition of the Delhi Walk Festival is all set to help people take a tour of the city.
---
22-Microsoft has joined IIT Kharagpur to create 'deeper' search engine
---
23-Railways has been investing Rs 3,500 crore in Jharkhand, Union Railway Minister Piyush Goyal said.
---
24-12th India-Tunisia Joint Commission Meeting was held between External Affairs Minister Sushma Swaraj and her Tunisian counterpart Khemaies Jhinaoui in Delhi.
---
25-Bhutan King Jigme Khesar Namgyel Wangchuck, Queen Jetsun Pema Wangchuk, and Prince Jigme Namgyal Wangchuk, will make a four-day visit to India.
---
26-India and Italy have signed six agreements to boost economic ties from the current bilateral trade level of $8.8 billion
---
27-India skipper Virat Kohli and his female counterpart Mithali Raj have topped ICC ODI batters' list
---
28-Actress Neha Dhupia has been roped in to host the season two of Vogue BFFs
---
29-Romania's Simona Halep topped Women's Tennis Association rankings. Denmark's Caroline Wozniacki came in third.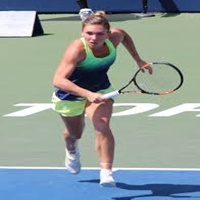 ---
30-Former Hyderabad captain, BCCI's ex-GM cricket operations M.V. Sridhar has passed away
---
31-Vistara, a joint venture between the Tata group and Singapore Airline has launched Delhi-Ranchi direct flight
---
32-Spanish tennis player Rafael Nadal has been in top position in ATP rankings
---
33-West Bengal-based Shreyan Bhattacharya and Maharashtra's Anjali Gaikwad became the co-winners of children singing reality show 'Sa Re Ga Ma Pa Li'l Champs'.
---
34- Controversial West Indian batsman Chris Gayle won a defamation suit against Fairfax Media
---
35-India has thrashed China in women's hockey Asia Cup at the Kakamigahara Kawasaki Stadium in Kakamigahara (Japan)
---
36-Y.C. Modi takes charge as new NIA Chief succeeding Sharad Kumar.
---
37-China is all set to launch a national supervision commission in 2018, parallel to the Communist Party of China's (CPC) anti-graft body
---
38-Mumbai-Delhi Jet Airways flight has been diverted to Ahmedabad over 'threat letter'
---
39-Saudi Arabia will allow women for the first time from next year to attend sports events in stadiums
---
40-Turkey celebrated its Republic Day marking 94th anniversary of establishment of republic
---
41-Swiss tennis great Roger Federer has defeated Argentine Juan Martin del Potro to win the Swiss Indoors Basel tournament for 8th time. He has earned 95th career title
---
42-Masoud Barzani has stepped down as president of Iraq's Kurdish region
---
Watch more current affairs here
Watch GK/General Awareness/ General Studies for here 
Please follow and like us: