Please follow and like us:
---
---
---
---
---
Current Affairs Day Wise-One Liner-Sept 23, 2017
---
1-State Bank of India chairperson is

Arundhati Bhattacharya
---
2-External Affairs Minister

Sushma Swaraj

cheered as she speaks in Hindi at General Assembly, United Nations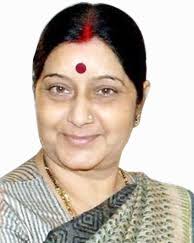 ---
3-US Secretary of Defence

Jim Mattis

visits India next week, he will meet Prime Minister Narendra Modi and hold talks with Defence Minister Nirmala Sitharaman.
---
4-A city court in Hyderabad sent 'Chennai Express' Bollywood producer

Karim Morani

to judicial custody for 14 days in a rape case.
---
5-India has dispatched around 1,000 tonnes of relief material for

Rohingya refugees

in Bangladesh
---
6-The UN High Commissioner for Refugees Filippo Grandi visited Bangladesh to examine the Rohingya refugee crisis.
---
7-The first phase of the

New Mumbai airport

will be ready by 2019 end.
---
8-Bollywood superstar,

Aamir Khan's Dangal

has become highest grossing Bollywood film in Hong Kong
---
9-President

Ram Nath Kovind

visited 'Har Ki Paudi' on the banks of the Ganga river in Haridwar in Uttarakhand. The President performed puja along with his family members.
---
10-

Victoria Memorial

, located in the heart of Kolkata has topped Tripadvisor's top Indian museums' list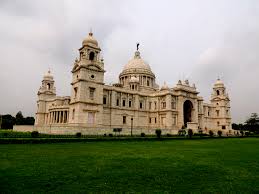 ---
11-Delhi Lt Governor

Anil Baijal

has inaugurated the conference on preventable blindness in New Delhi.
---
12-Odhisa government has announced Rs 1,000 as

transportation cost

for pregnant women
---
13- Chief Economic Advisor (CEA)

Arvind Subramanian

to continue as CEA, gets a 1-yr extension
---
14- The former US President Bill Clinton's first novel 'The President Is Missing' gets TV adaptation
---
15- Film producer

Siddharth Roy Kapur

got a chance to be re-elected as President of the Film and Television Producers Guild of India Ltd.
---
16-Mexican President is

Enrique Pena Nieto
---
17- Google has launched a new feature i.e

crowdsourced movie reviews feature

in India
---
18- Google has honored the first woman

Asima Chatterjee

to receive a Doctorate of Science in India with a Doodle.
---
19-Iran has made the news as it successfully launched a ballistic missile with a range of 2,000 km
---
20-The winner of

Miss Turkey 2017 Itir Esen

has been stripped of her crown over coup tweet
---
21-SBI Life Insurance

initial public offering (IPO)

was oversubscribed by 3.57 times on the final day of offering.
---
Please follow and like us: