Please follow and like us:
---
---
---
---
Current Affairs Day Wise- Sept 11, 2017
---
1-Shiv Sena MP Sanjay Raut has claimed that Prime Minister Narendra Modi has offered

Supriya Sule

a berth in his cabinet. She is the daughter of NCP chief Sharad Pawar.
---
2-IRP -Interim resolution professional
---
3-Actor

Priyanka Chopra

has made her maiden visit to a Syrian refugee camp in the Jordanian capital of Amman
---
4-Actor

Jake Gyllenhaal

to be honoured with the Golden Icon award at this year's Zurich Film Festival.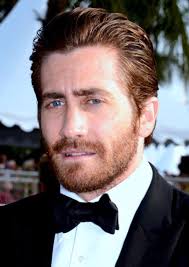 ---
5-ICC Chairman is

Shashank Manohar
---
6-

Rafael Nadal

called the year 2017 as 'one of the best of his career'. He made this comment after winning a third US Open and 16th Grand Slam.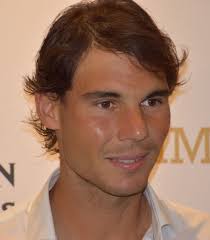 ---
7-Smithsonian National Zoological Park (SNZP) is

in

Washington D.C.
---
8-Chief Justice of the Allahabad High Court will be appointing two senior judicial officers to look after the disputed

Ramjanmabhoomi-Babri Masjid

site at

Ayodhya.
---
9-Veteran actress and BJP MP

Hema Malini

has invited West Bengal Chief Minister Mamata Banerjee to watch her Indo-Georgian "Synergy" cultural show.
---
10-Prime Minister Narendra Modi and Japanese Prime Minister Shinzo Abe will lay the foundation stone for India's first bullet train project. It will connect Mumbai and Ahmedabad, in Ahmedabad.
---
11-

Netaji Subhas Chandra Bose

International Airport is in Kolkata.
---
12- Dalit thinker

Kancha Ilaiah

sought police protection, alleging that he is facing threat to his life
---
13-Amazon India has created 22,000 job opportunities in festive season
---
14-Belarusian Deputy Prime Minister is

Vladimir Semashko
---
15-The second

World Congress of Optometry

has begun in Hyderabad.
---
16-The famous Sikh shrine of Hemkund

Sahib

in Uttarakhand will be closed from October 10 during the winter season
---
17-TRAI-Telecom Regulatory Authority of India
---
18- IUC- Interconnection usage charges.
---
19-All India Road Show on Women's Economic Empowerment through Entrepreneurship (AIRSWEEE) programme has been aimed to impact around 450 women entrepreneurs across 30 cities
---
20-Defence Minister

Nirmala Sitharaman

to hold a daily meeting with all three service chiefs and the Defence Secretary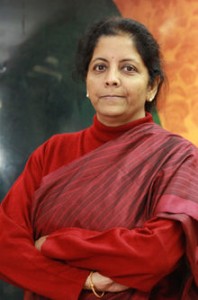 ---
21-

Chinese

Foreign Minister Wang Yi will attend 72nd UNGA session. UNGA- United Nations General Assembly
---
22-

Bacardi NH7 Weekender Express

will make a travel to seven cities, starting from Kolkata on October 7.
---
23-The Pension Fund Regulatory and Development Authority (PFRDA) has announced that the upper age limit for joining the National Pension System (NPS) has been raised to 65 years from the current 60.
---
24-Nobel laureate

Kailash Satyarthi

has launched an 11,000-km march from Kanyakumari (Tamil Nadu) to New Delhi against child trafficking and sexual abuse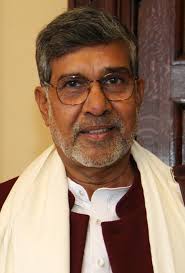 ---
25-National Eligibility and Entrance Test is the full form of NEET
---
26-Navi Mumbai logo for

FIFA U-17 World Cup

has been launched by Maharashtra Chief Minister Devendra Fadnavis
---
27-Miss North Dakota

Cara Mund

declared as

Miss America 2018

in Atlantic City, New Jersey.
---
Please follow and like us: