Please follow and like us:
---
---
---
Current Affairs Day Wise- Sept 12, 2017
---
1-Chief Minister

Manohar Parrikar

of Goa has sent the orders the police to crack down on cooking in public by tourist groups, claiming it was unhygienic
---
2- French President is

Emmanuel Macron
---
3-The US Federal Emergency Management Agency (FEMA) and the State of Texas are all set to open three Disaster Recovery Centres in Houston area.
---
4-The UN Security Council has adopted a resolution to impose fresh sanctions on North Korea over its nuclear test
---
5-Australia's Melbourne city has decided to name metro stations after 'Game of Thrones' series
---
6-Taiwan has been bracing for

Typhoon Talim

's arrival
---
7- Bollywood Actor Manoj Bajpayee featuring 'In The Shadows' will be premiered at the 22nd Busan International Film Festival (BIFF)
---
8- Tollywood actor Mahesh Babu's upcoming Telugu-Tamil bilingual spy thriller

'Spyder'

is all set to release in over 800 screens in the US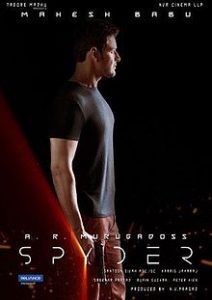 ---
9-Australia has begun same-sex marriage postal survey. 16 million ballots distributed
---
10-Facebook has been working on a new feature called 'Instant Videos' for Android app
---
11-

Schizophrenia

is a chronic and severe mental disorder that affects over 21 million people worldwide.
---
12- Cricketer Suresh Raina had a narrow escape when one of the tyres of his Range Rover burst near Etawah in Lucknow.
---
13-Child Development Minister is Maneka Gandhi and Human Resource Development Minister is Prakash Javadekar
---
14-Bengaluru-born Google research scientist

Ananda Theertha Suresh

has won the Paul Baran Young Scholar award for 2017 in New York
---
15-The International Olympic Committee (IOC) has declared full commitment to "protecting integrity of sport"
---
16- India's second indigenous nuclear submarine is likely to be launched soon.
---
17-

SuperSchool app

, a technology-enabled smart learning content platform for kids up to seven years has been launched.
---
18-India, Belarus to elevate bilateral partnership after celebrating the 25th anniversary of the establishment
---
19- Comedian and actor

Kumail Nanjiani

, American actress Heather Graham, actors Blake Jenner and Taran Killam will be honoured at San Diego Film Festival
---
20-CPEC- China Pakistan Economic Corridor
---
21-Sri Lankan President

Maithripala Sirisena

has sacked his deputy tourism minister for allegedly defying the party leadership
---
22-

Sachin Tendulkar

said the 2007 World Cup was the lowest ebb for Indian cricket.
---
23- International Olympic Committee President is

Thomas Bach
---
24-MBL- Masters Badminton League
---
25-Additional Chief Secretary (ACS)

Shyam Sunder Prasad

is the new Haryana Home Secretary replacing Ram Niwas
---
26-Lucknow Metro Rail Corporation (LMRC) has announced insurance cover for passengers after making an agreement with the United India Insurance Company
---
27-New coins in the denomination of

Rs 100

and Rs 5 will most possibly be issued by the government to commemorate the birth centenary of the late Chief Minister

M.G. Ramachandran

of Tamil Nadu.
---
28- The Union Cabinet apprised of a Memorandum of Understanding (MoU) between the Central Silk Board (CSB) of India and the National Institute of Agrobiological Sciences (NIAS) of Japan in the field of

silkworm

rearing
---
29-Union Cabinet has cleared India-Armenia MoU on disaster management
---
30-West Bengal Chief Minister

Mamata Banerjee

inaugurated the revamped Vivekananda Yuva Bharati Krirangan (Salt Lake Stadium) in Kolkata ahead of FIFA U-17 World Cup
---
31- The ruling AIADMK's General Council has annulled the appointment of

V.K. Sasikala

as the party's General Secretary.
It cancelled the appointments made by her and also cancelled making her nephew

T.T.V. Dinakaran

the party Deputy General Secretary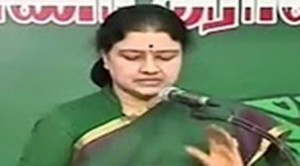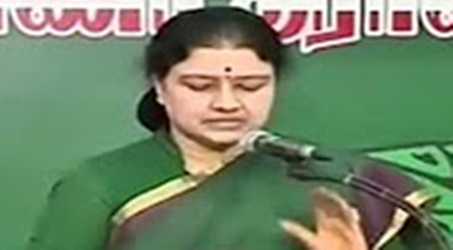 ---
Please follow and like us: