Please follow and like us:
Sports Quiz Questions and Answers-2022
1-A 100-minute documentary titled " A Documentary on Who" examines the seemingly unfulfilled potential of a person who, for a short period of time, was both the greatest player to have ever lived and possibly the most wretched. Who is he?
Which team has not technically been eliminated from the Asia Cup despite suffering a second loss in three days during the Super Four stage?
3- What games are being hosted in six Gujarati cities from September 29 to October 12 after a seven-year hiatus?
4- What percentage of competitors are you expecting to compete in 34 different sports at the National Games?
5- What are the National Games sporting events that will start the day before the opening ceremony?
Sports Quiz Questions and Answers
6 – Who was Chelsea's head coach fired?
7- Who mentioned that while his club should always be considered one of the favourites for the Champions League, they must carry themselves appropriately on the field when their season at Inter Milan gets underway later?
8- Which stadium will play home to the opening T20I encounter between Australia and India on September 20?
9-After which cricketer did the Punjab Cricket Association rename its illustrious Terrace Block?
10-After which cricketer did the Punjab Cricket Association name the North Pavilion of the IS Bindra PCA International stadium in Mohali?
Sports Quiz Questions and Answers
11-Whose home was vandalised and who received harsh criticism after Pakistan defeated India 7-1 in the 1982 Asian Games final?
12-After his quarterfinal encounter against Russia's Karen Khachanov, who smashes his racket?
13- In the Wednesday-released ICC T20I rankings, who batter moved up three spots to take up the 14th spot?
14-In the third Test between England and South Africa, who will be making the Test debut?
15- Who is the Indian player who will participate in the Indian Premier League for the first time since suffering a season-ending injury?
Sports Quiz Questions and Answers
18-Whose comeback to cricket will be challenging, according to former India selector Saba Karim?
17- Who claimed he wants Pakistan and India to compete in the Asia Cup final in the United Arab Emirates (UAE) in 2022?
18- Who will face a second trial for allegations of domestic violence?
19-Which Indian cricketer has suffered from injuries since since the T20 World Cup in 2021?
In the five-match T20I series against the West Indies, who made his debut on the international stage?
Sports Quiz Questions and Answers
ANSWERS-
1- John McEnroe.
McEnroe won seven Grand Slam singles titles.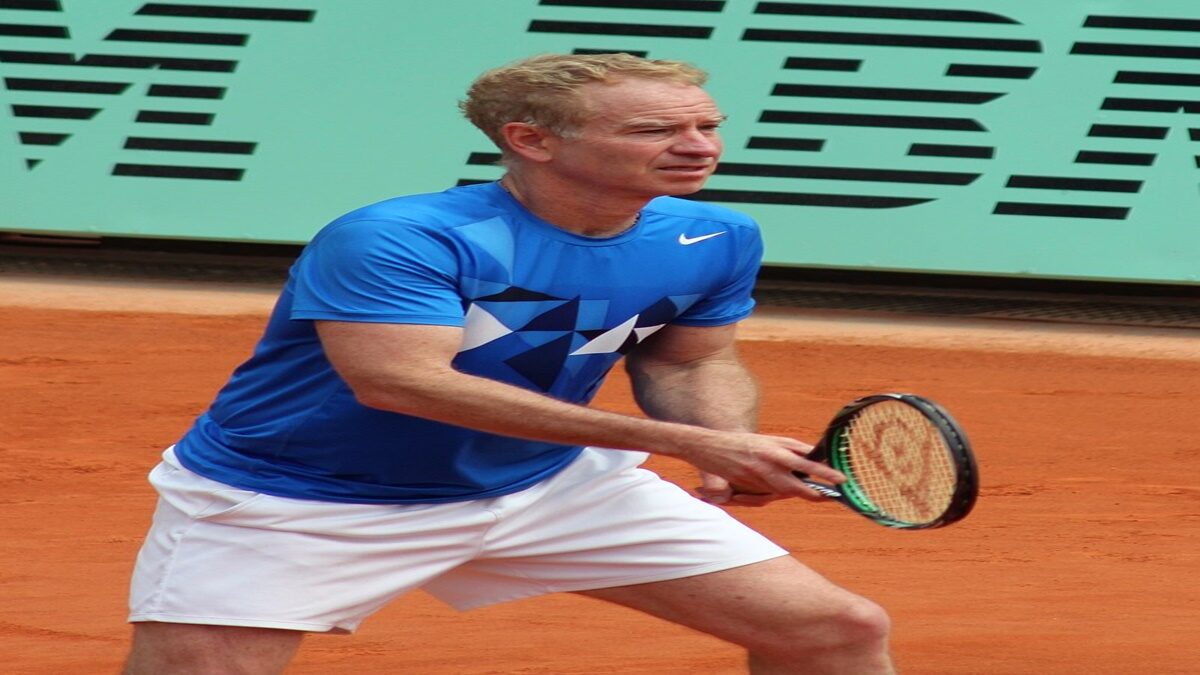 2- India
3-The National Games
4-7,000 athletes
5-The rifle and pistol events.
Sports Quiz Questions and Answers
6-Thomas Tuchel
7-Bayern Munich coach Julian Nagelsmann
8- IS Bindra PCA International Stadium at Mohali
9-Former Indian spinner and current Aam Aadmi Party (AAP) Rajya Sabha MP Harbhajan Singh.
He has represented India in 103 Test, 236 ODI and 28 T20I and took a total of 711 wickets in all the three formats.
10-Yuvraj Singh, who played in 40 Test, 304 ODI and 58 T20I matches for India and scored 11,778 runs
Sports Quiz Questions and Answers
11-Hockey goalkeeper Mir Ranjan Negi. He was Indian men's hockey team coach which won gold at the 1998 Asian Games and also coached the Indian women's hockey team to the 2002 CWG gold.
12-Australia's Nick Kyrgios
13-India captain Rohit Sharma
14-Harry Brook
15-India middle order batter Ajinkya Rahane
16-The Indian all-rounder Ravindra Jadeja, who has recently gone through knee surgery
17-Former fast bowler Shoaib Akhtar
18-Former Manchester United great and Wales manager Ryan Giggs. He was the star footballer.
19-Ravindra Jadeja
20- England's Harry Brook
Please follow and like us: