Please follow and like us:
GK Current Affairs 2022- September 3
1-What is INS Vikrant, exactly?
Who gave the INS Vikrant, the first aircraft carrier made entirely in India, its official commission at the Cochin Shipyard Limited?
Who unveiled a statue of Pandurang Khankhoje, a freedom fighter, close to Mexico City?
4- Which nation recognised India as an independent nation for the first time in 1947?
5- What was the largest ship ever constructed in the nautical history of the nation?
GK Current Affairs 2022
6- Who is India's new Chief Justice?
7- When was Justice U.U. Lalit sworn in as the Chief Justice of India by President Droupadi Murmu?
8- Who was the second CJI who was selected by the Bar?
9- Who has made the decision to give back the honour and money that was handed to him by Lingayat seer Shivamurthy Murugha Sharanaru who is accused of rape?
10- Who is the special POCSO court judge who was discovered hanged in his home office in Cuttack, Odisha?
GK Current Affairs 2022
11-The Delhi High Court fined a Chinese e-commerce company Rs 20 lakh for selling luggage tags and keychains that violated Vistara Airlines' VISTARA Marks trademark. What is the company's name?
12- In which state will all public and private schools not assign homework to kids up to Class 2?
13- On September 8th, who will officially open the renovated Central Vista Avenue?
14- On September 8th, Prime Minister Modi will place which statue in the structure behind India Gate?
15-From where does Central Vista Avenue extend after Vijay Chowk?
GK Current Affairs 2022
16- What factors influence both the ease of doing business and the ease of living?
17- How many federal and state-run social welfare programmes have received notifications to date requiring the adoption of Aadhaar?
18- Who is the daughter of the Union Minister who broke a record by travelling the length of the Ganga, Brahmaputra, and Indus rivers all in one trip?
19- which, incidentally, is Onam festival day.
20- From January 1971 to April 1973, who served as the 13th CJI?
GK Current Affairs 2022
ANSWERS
1-INS Vikrant is India's first indigenously-built aircraft carrier, at the Cochin Shipyard Limited in Kochi.
2-Prime Minister Narendra Modi
3-Lok Sabha Speaker Om Birla
4-Mexico
5-INS Vikrant
6-U.U. Lalit
7- On August 27
8-Justice U.U. Lalit
9-Noted journalist P. Sainath. He is the founder-editor of the People's Archive of Rural India.
10-Subash Kumar Bihari
11- AliExpress.
12- In Madhya Pradesh
13-Prime Minister Narendra Modi
14-The statue of Netaji Subhas Chandra Bose
15-India Gate
16-Aadhaar, a digital infrastructure of good governance
17-Around 900
18-Union minister Gajendra Singh Shekhawat's daughter Suhasini Shekhawat
19-September 8
20-Chief Justice Sikri
For more, GK Current Affairs 2022, click here
For GK awareness, click here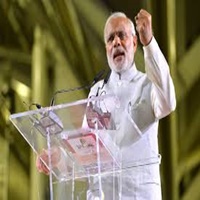 Please follow and like us: