Please follow and like us:
Sports Current Affairs- Feb 22, 2023
Sports Current Affairs play an important role to gain knowledge.
Sports Current Affairs section helps candidates to prepare well for the various examinations.
1-The No. 1 bowler in the most recent ICC Men's Test Rankings, which were released on Wednesday, is veteran England pacer James Anderson, who replaced Australia captain Pat Cummins. Last week, Anderson finished with seven wickets against New Zealand in the first Test, which helped his team win by 267 runs.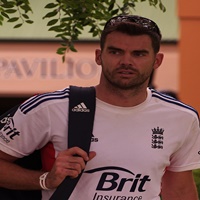 2-Ravindra Jadeja, an all-rounder for India, has climbed seven spots to rank ninth following his 10-wicket performance in the second Test in Delhi. This is the first time he has appeared in the top 10 since September 2019.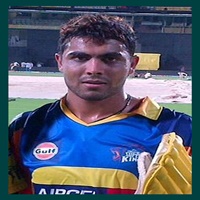 3- India has advanced to the 2023 ICC Women's T20 World Cup semifinals in South Africa, as expected. Nevertheless, they must defeat strong Australia in the first semi-final of the competition on Thursday in order to advance to the final, which is set for February 26.
Sports Current Affairs
4-In a Pro Chess League (PCL) encounter, Indian Grandmaster Vidit Santosh Gujrathi defeated five-time world champion Magnus Carlsen, shocking the Norwegian.
5-As part of the NRI Festival celebrations, the Yamuna Sports Complex hosted the inaugural Global Power Cricket League (GPCL T20), which featured eight teams from Australia, England, South Africa, Ireland, Scotland, USA, Sri Lanka, and India.
6-TATA Group has been given the title sponsorship rights for the Women's Premier League (WPL) seasons 2023–2027 by the Board of Control for Cricket in India (BCCI).
7-Aaron Finch, a former captain of Australia, will compete in the LLC Masters in Qatar, the Legends League Cricket (LLC) said on Wednesday.
Finch, the captain of Australia's team that won the 2021 Men's T20 World Cup, retired from international cricket on February 6, 2023.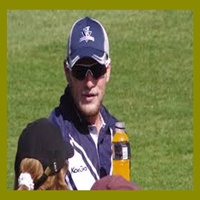 8-Sania Mirza, a former doubles World No. 1 and one of India's most renowned athletes, announced her retirement from professional tennis on Tuesday after playing her final match in Dubai.
Sports Current Affairs
9-Veronika Kudermetova and Liudmila Samsonova defeated Mirza and her American women's doubles partner Madison Keys in their opening-round Dubai Tennis Championships 2023 match 4-6, 0-6.
10 Dazzling South African batswoman Laura Wolvaardt used mental toughness to eke out a career-best performance and guide her team into the ICC Womens T20 World Cup 2023 semi-finals.
The native of Cape Town scored 66, the highest T20I total of her career, on Tuesday night to help the Proteas defeat Bangladesh by ten wickets and advance to the semifinals.
11-In the midst of the controversy surrounding KL Rahul's continued bat-related troubles, former Indian off-spinner Harbhajan Singh has offered his support to the 30-year-old batsman, pleading with everyone to leave him alone and encouraging him to make a good recovery.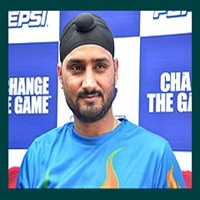 12-Left-arm spin all-rounder Ashton Agar of Australia is scheduled to fly back to his country after the current Test tour of India, which is being contested for the Border-Gavaskar Trophy. Agar will now likely represent Western Australia in the Marsh Cup and the Sheffield Shield.
Sports Current Affairs
13-The "Barcagate" issue, which involves money FC Barcelona paid to a former referee, is drawing more and more attention in Spain.
14-Hosts In their final group match on Tuesday night in Cape Town, South Africa defeated Bangladesh with a commanding 10-wicket victory to go to the ICC Women's T20 World Cup 2023 semifinals.
15-According to the club website, former Watford and Valencia coach Javi Gracia has been named the next head coach of Premier League underdog Leeds United on a "flexible" term.
For more, Sports Current Affairs, click here
For GK and other current affairs, click here
For video news of India and the World, click here
Please follow and like us: