Please follow and like us:
Daily Current Affairs play an important role.
Students and other candidates who have been preparing for the various competitive examinations can take the help of these following study materials.
Daily Current Affairs will help them achieve success in the various examinations.
One Liner Current Affairs- National
1- Prime Minister Narendra Modi became the rating star during India's lockdown. According to a report, Modi's Independence Day event witnessed 4.64 billion viewing minutes on television.
2-CSSE- Center for Systems Science and Engineering
UNSMIL- The UN Support Mission in Libya
NDMA: National Disaster Management Authority
IOM- The International Organization for Migration
RCB- Royal Challengers Bangalore
NBFC- Non-banking financial companiesDDMA- Delhi Disaster Management Authority
3-Dharmendra Tiwary was conferred with the prestigious Dronacharya Award for his contributions to archery.
4- The Covishield vaccine, developed by the University of Oxford, began its trial at the JSS Hospital in Mysuru


5- Varanasi International Society for Krishna Consciousness (ISKCON) will build Radha Gopal Mandir Vedic India Cultural Centre in Bhelupur.
6-Amyotrophic lateral sclerosis (ALS) is also known as motor neurone disease (MND).
7-Prime Minister Narendra Modi has stressed the need for'Aatmanirbhar Bharat'. He has urged the citizens to bring Indian breed dogs home.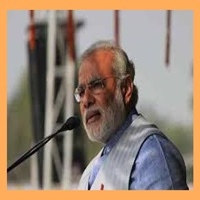 8-PM Modi has stressed on making India toy hub.
9- Karnataka Chief Minister B.S. Yediyurappa has launched the roll-on/roll-off train service from Nelamangala in Bengaluru's northwest outskirts to Solapur.
10-More than lakh tablets of Methamphetamine, also known as party drugs seized in Mizoram. These drugs worth Rs 3.50 cr.
11- Prime Minister Narendra Modi has mentioned Etikoppaka toys to regain past glory of this 400-year-old art of Andhra.
12- Assam state has passed an order for the release of 25 Bangladeshi nationals, who were held for visa violations.
13- Coal India Chairman is Pramod Agrawal.
14-Andhra Pradesh's covid graph surged more than 10,000 corona cases for the fifth consecutive day. The total tally has mounted to 4.24 lakh.
15-Tamil Nadu Chief Minister K. Palaniswami has extended Covid-19 lockdown till Sept 30 with relaxations.
16-'Yaum-e-Ashura' was observed in Hyderabad city with traditional procession.
One Liner Current Affairs- International
1-Bangladesh Nationalist Party (BNP) supremo is Khaleda Zia.
2- Tibetan spiritual leader the Dalai Lama prays for ailing Shinzo Abehe, the retiring Japanese Prime Minister.
3- According to Russian President Vladimir Putin, Alexander Lukashenko is the legitimate President of Belarus.
4- The US-based biotech company Moderna will be supplying 40mn doses of Covid-19 vaccine to Japan.
5- Pakistan lacked the effective telemetry system and modern weather forecast radars for timely prediction of flooding.
6- Montreal activists have toppled a statue of Canada's first Prime Minister, John A. MacDonald.
7- The CEO of firewall and VPN application is Guardian Will Strafach.
8- Saudi Energy Minister Abdulaziz bin Salman Al Saud has announced the discovery of two oil and gas fields in the kingdom.
9- NASA has predicted that an Asteroid over 22 metres in diameter will pass by Earth on Tuesday.
One Liner Current Affairs- Sports
1- 163 countries competed in the FIDE's first online chess Olympiad.
2- Csaba Laszlo is the head coach for the 2020-21 Indian Super League (ISL) season.
3- Kveta Peschke(Czech Republic) and Demi Schuurs(Netherlands) won the women's doubles title at the Western & Southern Open.
4- Both India, Russia were declared joint winners of Online Chess Olympiad.
5- French tennis player Benoit Paire has reportedly tested positive for COVID-19.
One Liner Current Affairs- Films/Entertainment
1-Filmmaker Shenpenn Khymsar in his directorial debut, making a film, Broken Wings, based on real issues of his land i.e Gorkhaland.
2- 'Terminator' actress Linda Hamilton's twin sister Leslie Hamilton Freas has passed away at the age of 63.
3- Actors Prabhas and Shraddha Kapoor have marked 1st anniversary of 'Saaho' with a cool song, photos.
4- Bollywood actor Rhea Chakraborty was grilled by CBI for 3rd day in the suicide incident of the late actor Sushant Singh Rajput.
For more Daily Current Affairs, one can refer this website also.
Please follow and like us: