Please follow and like us:
National current affairs- March 4, 2021
Students and other candidates who have been preparing for the various competitive examinations can take the help of these following study materials.
---
National current affairs
1-Delhi HC found weight in claim of Bar Council declaring all the Judges, the Court Staff and the lawyers as frontline workers.
2-The Taj Mahal was briefly shut after the Uttar Pradesh Police received a hoax bomb call
3-A letter has been written to the Delhi High Court Chief Justice D.N. Patel stating that lawyers and judges of a district court faces security threat in the heart of the national capital due to the defunct CCTV cameras.
4- OBCs- Other Backward Classes
SEBCs- Socially Educationally Backward Classes
DMDK- Desiya Murpoku Dravida Kazhagam
KCP: Kangleipak Communist Party
UNLF- United Nation Liberation Front
LJP- The Lok Janshakti Party
5- The Supreme Court has expressed displeasure of porn content on OTT platforms, says, it needs screening.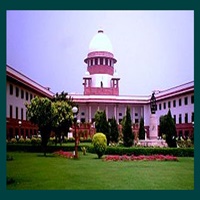 6-Former Prime Minister Manmohan Singh and his wife took Covid vaccine at the All India Institute of Medical Sciences (AIIMS), New Delhi.
7-Over 3,000 kg ganja worth Rs 80 lakh seized at Chodwaram in Andhra Pradesh's Visakhapatnam district.
8-The Arunachal Pradesh government has decided to develop 3 model villages along India-Tibet border.
9-E.Sreedharan, 88, popularly called as Metroman said it will be his last working day with the Delhi Metro Rail Corporation (DMRC).
10- Kerala BJP president K.Surendran said the Metroman E.Sreedharan will be the BJP's chief-ministerial candidate.
National current affairs
11-Vice President Venkaiah Naidu in his address to students in Tirupati said India was known as the Vishwa Guru (world guru).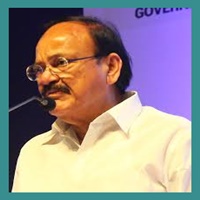 12- According to experts, Sputnik V could be India's 3rd Covid vaxine.
13-The Assam Education Department said it will promote all students from Class I-IX.
14-Suvendu Adhikari, former close aide of West Bengal Chief Minister Mamata Banerjee, expressed desire to contest from Nandigram.
15-Hospitality major Indian Hotels Company Ltd said that its Taj Wellington Mews is going to be an all women managed luxury residences.
16-According to ISRO, India will expand space ties with Italy.
17-Cash reward of Rs 25,000 announced on former Bahujan Samaj Party (BSP) Uttar Pradesh MP Dhananjay Singh. It is alleged that he is an absconding mafia don.
18-The YSR Congress Party-led Andhra Pradesh government has called for a statewide bandh opposing the privatisation of the Visakhapatnam Steel Plant (VSP).
19- Telangana Industry Minister K.T. Rama Rao(KTR) slammed the Centre for U-turn on Kazipet Rail Coach Factory.
20- The Supreme Court said that provisions for reservations of seats for OBCs quota in local bodies can't breach 50% limit.
21-Rs 3,600-crore AgustaWestland VVIP chopper scam case: A Delhi Court has dismissed ED plea on Gautam Khaitan's bail plea cancellation.
22-Karnataka Congress MLA B. K. Sangamesh does a Salman Khan with shirtless protest, in the Assembly. Karnataka assembly speaker, Vishweshwara Hegde Kaageri has suspended him for a week.
23-A joint survey by CSIR-Centre for Cellular and Molecular Biology (CCMB), ICMR-National Institute of Nutrition (NIN) and Bharat Biotech revealed that 54% people in Hyderabad have antibodies against Covid.
24- 6(Six) Yuvajana Sramika Rythu Congress Party (YSRCP) candidates filed their nomination for MLC elections under MLA quota in Andhra Pradesh.
---
Please follow and like us: