Please follow and like us:
National current affairs- March 14, 2021
Students and other candidates who have been preparing for the various competitive examinations can take the help of these following study materials.
---
1- The National Investigation Agency (NIA) has arrested Mumbai cop Sachin Vaze in connection with the abandoned SUV with explosives found near industrialist Mukesh Ambani's home.
2-Prime Minister Narendra Modi will address around four rallies in Tamil Nadu, which will go to the polls on April 6.
3-A 51-year-old UP man held after 66 complaints of harassment by women and girls all across the state.
4-To mark the centenary of the Gandhi Ashram, Aatmanirbhar Bharat Yatra' will start on March 19 from Uttar Pradesh's Barabanki district.
5-The Yogi Adityanath government has ordered the demolition of over 9,800 dilapidated schools in Uttar Pradesh state.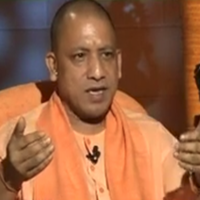 6-The Yogi Adityanath government will set up training centres for bamboo growers in UP.
7- The Abhinavagupt Institute of Aesthetics and Shaiva Philosophy, under Lucknow University to offer courses in occult(Tantraagam) sciences.
8- Polling is underway in the two graduates constituencies of Telangana Legislative Council.
9- The ruling Yuvajana Sramika Rythu Congress Party (YSRCP) in Andhra Pradesh saw its 10 years existence.
10-Congress General Secretary Priyanka Gandhi Vadra said that block level workers are their strength.
National current affairs
11-The chemical engineering department and technology at the Banaras Hindu University (BHU) developed prototype for hydrogen fuel.
12-Odisha Chief Minister Naveen Patnaik has stressed on zero infection target.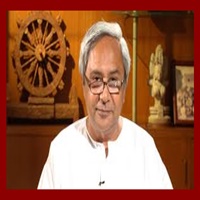 13-The Ministry of Education will link Online Teacher Pupil Registration Management System (OTPRMS) certificates with DigiLocker. It is done to ensure trouble free access to the verified online document.
14-Nationalist Congress Party (NCP) President is Sharad Pawar.
15-West Bengal Chief Minister Mamata Banerjee, on wheelchair, led 5-km long roadshow in Kolkata. Her nephew and MP Abhishek Banerjee also accompanied him.
16-BKU- Bharatiya Kisan Union
17- Prime Minister Narendra Modi has urged people to post their views after listening this year's third 'Mann Ki Baat' radio programme scheduled for March 28.
18-Indian Cryptocurrency investor Metakovan has bought $69.3 mn artwork.
19-The Election Commission has removed West Bengal Chief Minister Mamata Banerjee's security in-charge Vivek Sahay/
20-President Ram Nath Kovind said that Yoga is not associated with any religion.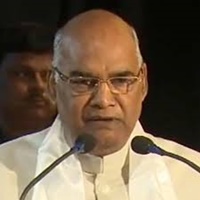 National current affairs
21-Mumbai Police Assistant Police Inspector Sachin Vaze sent to NIA custody till Mar 25 in SUV case.
22-The J&K Administrative Council has approved Rs 2L interest-free loan for the Pradhan Mantri Awas Yojna-Urban (PMAY-U).
23-Huge protest has been launched in Lucknow Imambara against Shia Waqf ex-chief Waseem Rizvi, who has sought for removal of 26 verses from the Holy Quran.
24-Bharatiya Kisan Union (BKU) leader Naresh Tikait said the fight against farm laws is battle for self-respect.
25-DGCI has approved anti-fungal medicine for Covid-linked black fungus or Mucormycosis treatment.
26-Karnataka Chief Minister B S Yediyurappa has urged the people to follow Covid guidelines strictly to control pandemic.
27-Cong-led 'Mahajot' (grand alliance), in Assam now has 10 parties
28-SDPI- Social Democratic Party of India
Please follow and like us: