Please follow and like us:
International current affairs- March 11, 2021
Students and other candidates who have been preparing for the various competitive examinations can take the help of these following study materials.
---
1-The US House of Representatives has passed final version of $1.9 trillion covid-19 relief bill.
2-The US Senate has confirmed Marcia Fudge as the secretary of the Department of Housing and Urban Development (HUD).
3-US President Joe Biden has plans to order 100mn more doses of the Johnson & Johnson Covid-19 vaccine.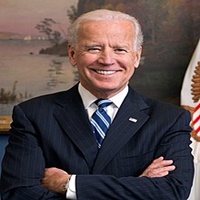 4-The US Senate has confirmed Merrick Garland as attorney general.
5-Saudi Arabia is working on to adopt anti-discrimination policy soon.
6-Samsung group heir Jae-yong faces another probe over anesthesia drug use.
7-Myanmar's Anti-Terrorism Central Committee has revoked Arakan Army's terrorist designation.
International current affairs
8-Under a new European Union scheme, Italy will get over half million more vaccine shots by March.
9-On the 50th day US President Joe Biden, got $1.2T relief package amid signs of recovery.
10-The US Department of Treasury has sanctioned against two adult children of Myanmar military leader Min Aung Hlaing.
11- Iranian Foreign Minister Mohammad Javad Zarif has urged US to take first step to return to the 2015 nuclear deal, formally known as the Joint Comprehensive Plan of Action (JCPOA).
12-Fiji's Prime Minister Voreqe Bainimarama has urged public support to vaccination drive.
13-Chinese Premier Li Keqiang said that China will continue working with WHO on virus source tracing.
14-Myanmar military has accused the ousted leader Suu Kyi of taking illegal payment $600,000 (£430,000) and gold.
15-The National People's Congress (NPC) has adopted decision to improve the Hong Kong Special Administrative Region (HKSAR) electoral system.
---
Please follow and like us: