Please follow and like us:
National current affairs- March 11, 2021
Students and other candidates who have been preparing for the various competitive examinations can take the help of these following study materials.
---
1-The AIADMK in Tamil Nadu has releasesd list of 171 candidates for TN Assembly polls.
2-Bharatiya Janata Party (BJP) MP Subramanian Swamy has opined that privatisation of the Visakhapatnam Steel plant is not a good option.
3-The Congress has released the names of 26 candidates for the upcoming Assembly elections in Assam. It has appointed senior leaders Mohan Prakash and Jaydev Jena as special observers.
4-World Kidney Day (WKD) is observed on March 11 every year.
5-Himachal Pradesh Governor Bandaru Dattatreya and Chief Minister Jairam Thakur greeted people on Maha Shivratri.
6-Uttar Pradesh Chief Minister Yogi Adityanath has wanted to develop Ayodhya as a Vedic city.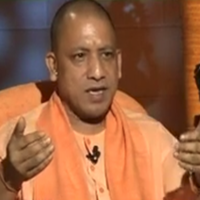 7-CRPF- Central Reserve Police Force
PFI- The Popular Front of India
8-West Bengal Chief Minister Mamata Banerjee is in hospital with plaster cast on her leg.
9-Andhra Pradesh Governor Biswa Bhusan Harichandan and Chief Minister Y.S. Jagan Mohan Reddy extended Maha Shivaratri greetings to people.
10-The Enforcement Directorate (ED) has attached properties worth Rs 66 lakh in J'Khand cyber fraud case.
National current affairs
11-Kerala Health Minister Shailaja is the star campaigner for Left.
12-Puducherry LG Tamilisai Soundararajan has released grant-in-aid to schools.
13-Prime Minister Narendra Modi has greeted Punjab Chief Minister Amarinder Singh on his birthday.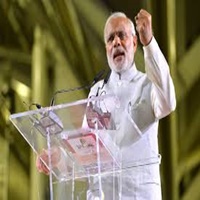 14-The Tamil Nadu government's e-pass order has created problems for Keralites.
15-On the occasion of Maha Shivratri, Madhya Pradesh Chief Minister Shivraj Singh Chouhan prayed at the Badwale Mahadev temple in Bhopal and also pulled chariot during 'Shiv Baraat' procession.
16- The Gujarat government in the Assembly stated that 178 dowry deaths were reported in Gujarat in last 3 years.
17-President Ram Nath Kovind has expressed confidence that the new education policy will usher in era of modern learning.
18-The Campus Front of India (PFI) national general secretary Rauf Sherif received over Rs 1.36 crore from foreign nationals, ED has alleged.
19- The BJP has demanded a probe into the alleged attack on West Bengal Chief Minister Mamata Banerjee in Nandigram.
20-Injured West Bengal Chief Minister Mamata Banerjee said she will continue campaigns on wheelchair, if necessary.
National current affairs
21-Prime Minister Narendra Modi will flag off a Padyatra from Sabarmati Ashram in Gujarat on Friday.
22- PM Modi will commemorate the 75th Anniversary of India's Independence by launching various initiatives planned under 'Azadi Ka Amrut Mahotsav'.
23- Leader of Opposition in the Bihar Assembly Tejashwi Yadav has alleged that the Chief Minister Nitish Kumar is real liquor mafia of Bihar.
24- Telugu Desam Party General Secretary Nara Lokesh has hit out at the ruling YSRCP government and condemned the arrest of their party leaders.
25-Maharashtra Public Service Commission (MPSC) preliminary examinations has been postponed after the protests by the students in Pune, Aurangabad, and Nagpur.
26-Denmark has temporarily halted use of AstraZeneca vaccine over concerns of blood clots.
27-The Central Bureau of Investigation (CBI) has booked a Hyderabad-based private company in Rs 173 crore fraud.
28-The space agencies of India and Japan i.e ISRO, JAXA to collaborate on paddy acreage, air quality monitoring using satellite data.
29-(FAME) Scheme- Faster Adoption and Manufacture of Electric Vehicles Scheme.
30-The University of Hyderabad (UoH) to permit an additional 2000 students to return to the campus.
National current affairs
31-NITI Aayog's Member (Health), V.K. Paul said only 311 of 1.9 mn Covaxin(Bharat Biotech's Covaxin) beneficiaries reported side effects.
32- The centre said that 8 out of the top 10 worst Covid-hit districts in the country are located in the Maharashtra state.
33-AIADMK's Sattur MLA M.S.R. Rajavarman resigned and joined the Amma Makkal Munnetra Kazhagam (AMMK) led by T.T.V. Dhinakaran.
34-The Gauhati High Court has stayed wage hike for over 7.46 lakh tea garden workers in the state.
35-Marking the World Kidney Day (WKD), 50 dialysis patients were vaccinated in Bengaluru.
36-The UN Global Forum for Road Traffic Safety has appreciated the Haryana Police's effort to reduce accidents.
37- Two-time Congress Chief Minister Oommen Chandy said that he has been contesting from home turf (Puthupally in Kottayam district) for the past 50 years.
38- CCTNS- The Crime and Criminal Tracking Network and Systems
NAFED- The National Agricultural Cooperative Marketing Federation of India Ltd
39- Almost all flyovers of the Hyderabad city were closed in view of 'Shab-e-Meraj' or the holy night.
40-5,500 hectares of high-density plantation implementation to come up in J&K.
---
Please follow and like us: