Please follow and like us:
GK on Sports- FIFA World Cup- December 19, 2022
1-Lionel Messi's dream of winning the FIFA World Cup came true on Sunday at Lusail Stadium as Argentina overcame a few tense moments to defeat France on penalties 4-2 in a hard-fought victory.
2-At the conclusion of regulation time in the FIFA World Cup final, Argentina and France were tied at two goals apiece. However, both teams scored in extra time to make it three goals apiece and force a penalty shootout.
3-Kylan Mbappe scored the first goal for France in the tie-breaker, but after that, the French players were unable to overcome Martinez in the Argentinian goal, with one kick being saved by the keeper and one being off-target.
GK on Sports- FIFA World Cup
4-Messi opened the scoring for Argentina, and then his three teammates did the same, giving their captain the ideal sendoff, since the 35-year-old has declared that the World Cup in Qatar will be his final.
5-Messi's goal in the 109th minute gave Argentina the lead for the second time in the game, but Mbappe's penalty kick in the 118th minute tied the game at three goals apiece.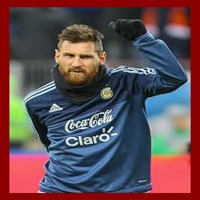 6-Messi gave Argentina a 1-0 lead in the 23rd minute, and Angel Di Maria added a second to make it 2-0 at the break.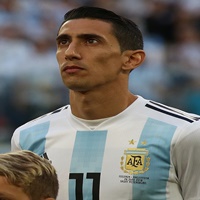 GK on Sports- FIFA World Cup
7, 89,966 spectators were present. Through the successful conversion of a spot kick, Argentina took the lead. When Di Maria was hauled down within the box, the Polish referee pointed to the location.
8-With his team behind by two goals at the half, French coach Didier Deschamps made two substitutions in an effort to turn the tide.
9-Argentina defeated France 4-2 on penalties to win the FIFA World Cup 2022 final in a thrilling fashion in Qatar on Sunday, giving Lionel Messi the opportunity to finally claim the greatest honour in sport.
GK on Sports- FIFA World Cup
10-Messi scored twice in a nail-biting summit encounter that went to penalties, but Kylian Mbappe's hat-trick kept France in the game.
11-Argentina won the World Cup after making all of their penalty kicks.
For more GK on Sports, click here
For GK and Current affairs, click here
For video news of India and the World, click here
Please follow and like us: