Please follow and like us:
Latest Sports Quiz Questions and Answers
At the FIH Star Awards 2021–2022, who received the FIH Women's Rising Star of the Year Award?
Who, out of the 16 umpires and four match referees listed for the T20 World Cup First Round and Super 12s stage matches in Australia starting on October 16, is the sole Indian on the ICC Elite Panel of Umpires?
After months of rumours, who is the retired England all-rounder who has ruled out playing Test cricket again, citing his inability to imagine spending months locked up in hotels and the fact that he is 35 years old?
4-Who can deny that the team's captain, Rohit Sharma, is under extreme strain as he tries to solve the team's death-overs bowling conundrum ahead of the ICC T20 World Cup, which begins on October 16 in Australia?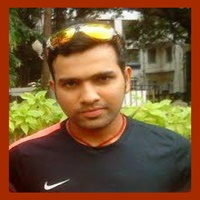 5- Who declared that nothing will alter in the team's preparation for the championship game because the ICC T20 World Cup is being held at home?
Latest Sports Quiz Questions and Answers
6- That is the former Australia Test captain who has been announced to play for Tasmania in their match against Queensland on October 6 and is ready to make a return to the Sheffield Shield?
7- Who is devastated that he or she will not be able to captain India's bowling unit in the upcoming ICC Men's T20 World Cup 2022, which begins on October 16?
8- Who has announced that the T20 World Cup 2022 champion squad would receive a $1.6 million check on November 13 in Melbourne?
9- Who participated in the "Biggest Hit" competition on Sydney Harbour as the ICC Men's T20 World Cup Trophy Tour came in Sydney, together with cricket greats like Michael Bevan and Russel Arnold of Sri Lanka?
10- What Indian cricketer's back issue initially prevented him from competing in the current three-match T20I series against South Africa?
Latest Sports Quiz Questions and Answers
Who has won the ICC women's T20 World Cup five times?
12- Who has declared he will hang up his helmet at the conclusion of the current Major League Soccer (MLS) season in the United States?
13- Who, despite the fact that the prognosis for the bizarre leg injury he sustained on the golf course is pretty good, has announced he would not play for the remainder of the year?
14-Which former Australian all-rounder claimed that he would likely replace Bumrah with someone like Mohammad Siraj in a pace-for-pace swap?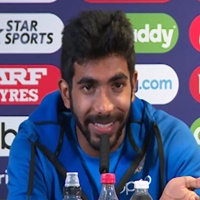 15- Who claimed that Indonesian authorities had established a separate fact-finding team to look into the catastrophic stampede that took place during a football game in the province of East Java on Saturday?
Latest Sports Quiz Questions and Answers
16- Who wants Cricket Australia (CA), which is getting ready to defend its T20 World Cup victory from last year, to completely support captain Aaron Finch?
17- Who has taken his place in the West Indies team for the ICC T20 World Cup, which kicks off on October 16 and will take place in Australia, after he missed the flight from Guyana?
18- According to Hansa Research, the reputed largest Indian distributor of consumer insights, who has emerged as the top sports personality, trailing only Virat Kohli and MS Dhoni?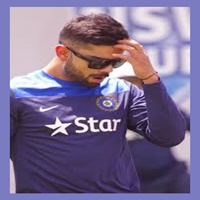 19- Who is the Bollywood legend with the highest All India Rank and who topped the list of most well-known celebrities in the nation?
When is the first season of South Africa's domestic Twenty20 competition, SA20, planned to begin?
Latest Sports Quiz Questions and Answers
ANSWERS-
1-The young India forward Mumtaz Khan
2-Nitin Menon
3- Moeen Ali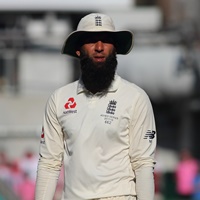 4-Former India cricketer and ex-selector Saba Karim
5-Australia T20I captain Aaron Finch
Latest Sports Quiz Questions and Answers
6-Tim Paine
7-India's pace spearhead Jasprit Bumrah
8-The International Cricket Council (ICC)
9-Australian women's cricket team stalwart and 2022 World Cup hero Alyssa Healy
10-Jasprit Bumrah
11-Alyssa Healy
12-Inter Miami striker Gonzalo Higuain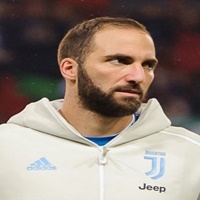 13-England's charismatic all-format batter Jonny Bairstow
14-Shane Watson
15-Coordinating Minister of Political, Legal and Security Affairs Mahfud MD said
Latest Sports Quiz Questions and Answers
16-Legendary all-rounder Shane Watson
17-Charismatic left-hand batter Shimron Hetmyer 
18-Cricket legend Sachin Tendulkar
19-Amitabh Bachchan
20-On January 10, 2023.
Please follow and like us: