Please follow and like us:
Sports Quiz Questions-2022-November 23
Who will face TRAU FC in their opening home game of the I-League 2022–23 season at Hyderabad's brand-new Deccan Arena?
Who made the announcement that it would be live streaming matches from the FIFA World Cup Qatar 2022 in 22 of its multiplexes across 15 Indian cities?
Where did the 2022 FIFA World Cup start?
4- How many of the world's top international teams will compete for the coveted FIFA World Cup 2022 title?
5- What movie theatre chain is the Indian Olympic Association's official sponsor?
Sports Quiz Questions
6- Who stated, "I can lead well because I am calm and compassionate"?
7- Where and when did Dhawan lead India for the first time?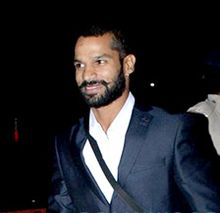 8- Who will serve as the brand ambassador for the November 27th Bajaj Allianz Pune Half Marathon's third iteration?
9- At the IBA Youth Men's and Women's World Boxing Championships 2022 in La Nucia, Spain, who posted a convincing victory to advance to the semifinals?
10- Who broadcast live India's games during the September 2022 Asia Cup in the United Arab Emirates?
Sports Quiz Questions
11- After a historic 269-run partnership at the Melbourne Cricket Ground (MCG), which players have seen significant increases in the ICC Men's ODI Player Rankings?
12- Who moved up one spot to take third place ahead of Pakistan captain Babar Azam thanks to his knock of 59 in the drawn series finale against India?
13- Which state has been given the green light by the BCCI to host its first-ever Ranji Trophy game this December?
14- Who claimed in a press release that the association had obtained BCCI authorisation to organise Ranji Trophy games in Sikkim after meeting the requirements for doing so?
15- Who was recently named captain of the IPL franchise Punjab Kings, who missed the playoffs in each of the previous four seasons of the competition?
Sports Quiz Questions
16- Who secures the TV rights for India's December ODI and Test visit to Bangladesh?
17- Who just won the women's division in the 37th All-India Indira Gandhi Prize Money for a marathon in Prayagraj, Uttar Pradesh?
18-India and Bangladesh will compete in how many one-day international matches?
19- Which State was given permission to hold three Col. CK Nayudu Trophy games and two Cooch Behar Trophy games at the Mining SICA ground?
20- Who is the 13-year-old, two-time Olympian in the 3000-metre steeplechase who has also competed in a number of half marathon competitions?
Sports Quiz Questions
ANSWERS-

1- Sreenidi Deccan FC
2-Leading multiplex chain INOX Leisure Ltd
3-Qatar
4- 32.
5-Leading multiplex chain INOX Leisure Ltd
6-Left-handed opener Shikhar Dhawan
7-Dhawan first captained India on a tour to Sri Lanka in July 2021, where India won ODI series 2-1
8- Former Asian Games gold medallist and Arjuna awardee, Sudha Singh
9-Youth Asian champions Muskan, Tamanna and two other Indian pugilists
10-Leading multiplex chain INOX Leisure Ltd
Sports Quiz Questions
11-Australia openers David Warner and Travis Head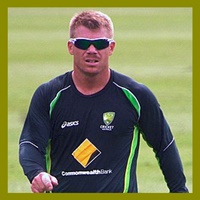 12-New Zealand opener Devon Conway's knock of 59
13- Sikkim
14-The Sikkim Cricket Association (SICA)
15-Shikhar Dhawan
16-Sony Pictures Networks. Sony Sports Ten 5, Sony Sports Ten 3 and Sony Sports Ten 4 channels in India.
17-Sudha Singh
18-They will play three ODIs from December 4, 7 and 10 and it will be held at the Sher-E-Bangla National Cricket Stadium in Dhaka.
19- Sikkim
20- Sudha Singh
For more, Sports Quiz Questions, click here
For video news of India and the world, click here
Please follow and like us: