Please follow and like us:
Current Affairs for various competitive examinations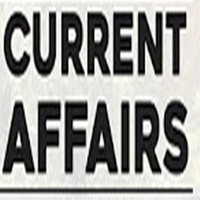 Welcome to Current Affairs section.
These are written mainly for aspirants of Banking, SSC, IBPS, or competitive exams like UPSC,  APPSC, TSPSC, TNPSC, IAS,  RRB State Level Public Service Commission, and other exams.
Current Affairs bits help in the last minute preparation for various exams.
Current Affairs One-Liners help a lot.
Watch below some of Current Affairs- One-Liners
Find Latest Current Affairs 2017
---
1-The Lok Sabha has passed an amendment bill that seeks to replace an ordinance in which tax rates on motor vehicles was hiked to a maximum of 25 percent under the

Goods and Services Tax (GST)

regime.
---
2-President Ram Nath Kovind has inaugurated the Andhra Pradesh Fibre Grid project under which internet, television and telephone services will be available to every household for Rs 149 per month.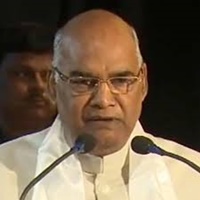 ---
3-The Rajya Sabha has passed the Indian Forest (Amendment) Bill, 2017 to remove bamboo from

'tree'

category.
---
4-Facebook has asked new users in India to enter names as per

Aadhaar

.
---
5-Prime Minister

Narendra Modi

didn't miss an opportunity to sip a cup of coffee at The Mall Road Shimla in Himachal Pradesh.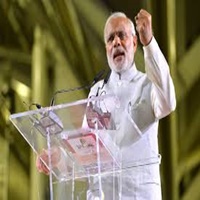 ---
6-The government has the plans to complete the work of installing

bio-toilets

in all passenger trains by March 2019.
---
7-Railways to raise speed 200 kmph of trains

Delhi-Mumbai

and

Delhi-Howrah

routes at an estimated cost of Rs 18,000 crore.
---
8-India has provided medical assistance worth about $1 million to Yemen.
---
9-Himachal Pradesh Chief Minister

Jai Ram Thakur

and his 11 ministers took an oath of office.
---
10-Tokyo is likely to host the first evacuation drill in the face of a possible missile attack from North Korea.
---
11- Five-time legislator and former Bharatiya Janata Party Cabinet Minister

Rajeev Bindal

has been named Himachal's next Speaker.
---
12-US' largest library the

US Library of Congress

Starting 2018, will archive only 'selected' tweets.
---
13-Actress

Anushka Sharma

has been named

PETA

's Person of the Year by animal rights organization People for Ethical Treatment of Animals (PETA).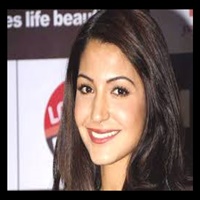 ---
14-Google remembers one of Urdu literature's most iconic poets,

Mirza Ghalib

on his 220th birthday.
---
15-The name of the Russian journalist, celebrity

Ksenia Sobchak

has been approved as a candidate for the upcoming presidential election.
---
16-India has inked $318 mn

World Bank

loan for TN irrigation scheme.
---
17-Telangana's Commerce Minister

K.T. Rama Rao

has received an invitation to the

World Economic Forum (WEF)

annual meeting in Switzerland next month.
---
Also, watch more current affairs here
Watch GK/General Awareness/ General Studies for here 
Please follow and like us: