Please follow and like us:
Business Current affairs and news 2023- November 12
Questions:
What sector is experiencing limited investment activity in India, according to the Bank of Baroda study?
What recent milestone did cocoa prices reach in New York?
What potential weather event could affect the global cocoa market?
What returns are Indian equities expected to deliver in the next few years, according to Axis Securities?
What change did Moody's Investors Service make to the US debt outlook?
What new milestone did the Pakistan Stock Exchange achieve recently?
How many employees have been laid off in the global technology and startup sector this year?
How many tech companies laid off employees last year?
What is Warren Buffett accused of in the ProPublica investigation?
What is the status of FPI selling in November, according to Geojit Financial Services?
What happened to LG Energy Solution's plan to build a battery plant in Turkey?
What is the market sentiment during Dhanteras for vehicle sales?
How have gold and silver sales started on Dhanteras?
What was the recent decline in gold prices per 10 gram in India?
How much did India's industrial output grow in September?
What was the growth rate in India's manufacturing sector in September?
How much net profit did Indian pharmaceutical giant Biocon report in the September quarter?
Answers:
Investment activity in India is limited in some sectors.
Cocoa prices topped $4,000 per tonne, the highest since 1978.
El Nino-induced weather disturbances could affect the global cocoa market.
Indian equities are expected to deliver double-digit returns.
Moody's changed the US debt outlook to negative.
The Pakistan Stock Exchange crossed the 55,000 barrier.
Nearly 2.5 lakh employees have been laid off this year in the sector.
Last year, 1,024 tech companies laid off employees.
Buffett is accused of trading stocks before Berkshire Hathaway made similar trades.
FPI selling is continuing in November, with reduced intensity.
LGES's plan was scrapped due to a Turkish partner backing out.
The market is upbeat with significant consumer demand for new vehicles.
Sales of gold and silver started positively due to a softening in prices.
Gold prices fell by Rs 800-1,500 per 10 gram recently.
India's industrial output rose by 5.8% in September.
The growth rate in the manufacturing sector was 4.5%.
Biocon reported a net profit of Rs 172.7 crore in the September quarter.
Business Current affairs and news 2023- October 28
Questions:
Who did Commerce and Industry Minister Piyush Goyal hold bilateral talks with in Osaka?
Which telecommunications giant announced the launch of its 'India 6G' programme?
What is being showcased in the 7th edition of the Indian Mobile Congress (IMC) 2023?
Who are the joint organizers of IMC?
What is the current situation of Ford India's Chennai plant?
Which fashion brand is facing a lawsuit in New York related to a sex-trafficking operation?
Who was the ex-CEO of Abercrombie & Fitch accused in the lawsuit?
How much equity have FPIs sold in October, according to V K Vijayakumar?
Which PC optimization app recently faced a MOVEit mass data breach?
Who owns the CCleaner software brand?
What partnership did Bharti Airtel announce with Microsoft?
Who is the former CEO of the collapsed crypto exchange FTX?
How much did Google spend in 2021 to remain the default search engine in multiple platforms?
What revenue did Reliance Retail record for Q2 FY24?
Answers:
Piyush Goyal held bilateral talks with Japan Trade Minister Nishimura Yasutoshi and the UK Secretary of State for Business and Trade Kemi Badenoch.
Ericsson.
The transformational role of telecom networks for 5G, 6G automation, IoT surge, AI, drones, satellite communication, rural connectivity and more.
The Department of Telecommunications (DoT) and the Cellular Operators Association of India (COAI).
Ford India is looking for a buyer for its Chennai plant after shutting down its manufacturing operations.
Abercrombie & Fitch.
Mike Jeffries.
FPIs have sold equity for Rs 20356 crore.
CCleaner.
Gen Digital.
A partnership to offer Indian organizations calling services over Microsoft Teams through an integration with Airtel IQ.
Sam Bankman-Fried.
$26.3 billion.
Rs 77,148 crore.
Business Current affairs and news 2023- September 30
One-Liner Questions:
What is Apple's future hiring plan in the UK focused on?
What did Tim Cook say about layoffs?
What happened to Su Zhu, the Co-founder of Three Arrows Capital?
How much has X Corp paid to creators on its platform?
What is India emerging as, according to Petroleum Minister Hardeep Puri?
What is the government's fiscal deficit for the first five months of the current financial year?
What is the status of India's foreign exchange reserves as of September 22?
Has the merger between Sony Pictures and Zee Entertainment been completed?
What is the growth rate of India's eight core industries in August?
What is Vedanta Limited planning to do with its business units?
Are there any changes in the interest rates for key small savings schemes?
How did Licious perform financially in FY23?
What transition is JSW Cement making in its operations?
Answers:
Apple's future hiring plan in the UK is focused on expanding work in the field of artificial intelligence (AI).
Tim Cook said that layoffs are a "last resort" for Apple.
Su Zhu, the Co-founder of bankrupt crypto hedge fund Three Arrows Capital, has been arrested while trying to leave the country from Singapore's Changi Airport.
X Corp has paid nearly $20 million to creators on its platform for sharing ad revenue.
According to Petroleum Minister Hardeep Puri, India is emerging as an alternative supply source in the realignment of global supply chains.
The government's fiscal deficit for the first five months of the current financial year is Rs 6.43 lakh crore, which is 36% of the annual target.
India's foreign exchange reserves declined to a four-month low of $590.7 billion as of September 22.
The merger between Sony Pictures and Zee Entertainment has been delayed further by a few months.
The growth rate of India's eight core industries was 12.1% in August, a 14-month high.
Vedanta Limited plans to demerge its business units into independent "pure play" companies to unlock value and attract investment.
Interest rates for all key small savings schemes have been kept unchanged for the October-December period, except for the five-year recurring deposit, which has been hiked from 6.5% to 6.7%.
Licious saw its operating revenue remain flat at Rs 746.3 crore in FY23, and its losses narrowed to Rs 528.5 crore.
JSW Cement is transitioning to electric vehicles for moving its cement and has acquired five trucks from the Murugappa group for trials.
Business Current affairs and news 2022-June 16, 2022
Business Current affairs : 1-The Union Cabinet authorised the Telecom Department's plan to hold a spectrum auction in which spectrum will be awarded to successful bidders for the provision of 5G services to the general public and businesses.
2- Today, eighty crore users have access to broadband, up from ten crore subscribers in 2014.
3-Expressing concern about low foreign tourist footfall due to the Covid pandemic and other issues, the Travel and Tourism Association of Goa (TTAG) has urged Chief Minister Pramod Sawant to persuade the Centre to issue e-visas to citizens of the United Kingdom, Canada, Kyrgyzstan, and other countries.
4- Shiprocket, a logistics technology platform, revealed on Wednesday that it has purchased a majority investment in Pickrr, an ecommerce software-as-a-service (SaaS) platform for D2C brands and SME e-tailers, for around $200 million (nearly Rs 1,560 crore).
5-Prime Minister Narendra Modi has been appointed as the brand ambassador for Uttar Pradesh's flagship 'One District-One Product' (ODOP) scheme.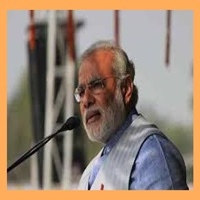 Business Current affairs
6-The civil aviation authority Directorate General of Civil Aviation (DGCA) fined Air India Rs 10 lakh for denying boarding to passengers with valid tickets.
7-The Securities Appellate Tribunal (SAT) has instructed the SEBI to conduct an independent investigation into five brokers and individuals affiliated with the brokers, and to reinvestigate their roles in the Rs 5,600-crore NSEL payment default case within six months.
8-Bengaluru has carved out a distinct spot on the global startup tech map, with the major Asian metropolis being ranked fifth for tech venture capital investment in 2022.
9-Bengaluru placed 22nd in the startup ecosystem internationally due to significant increases in market reach, and Delhi jumped 11 places to 26th, with Mumbai ranking 36th.
10- Geely, a Chinese carmaker, has purchased Meizu, an Alibaba Group-backed smartphone company, as part of its goal to expand its linked ecosystem.
Business Current affairs
11-Meizu, which was founded in 2007, was formerly one of the most popular smartphone brands in mainland China.
12-Shalini Kumari, senior research fellow, has discovered a technology for generating 'Nano Silica Particles' from fly ash from sugar factory boilers under the supervision of Professor Narendra Mohan and Dr Vishnu Prabhakar Srivastava.
13-The US Federal Reserve hiked interest rates by 0.75 percentage point, the largest one-time increase since 1994, to combat inflation, which has reached its highest level in 40 years.
14-Last week, the Reserve Bank of India hiked its key interest rate (known as the repo rate) by 0.5 percentage point to 4.9 percent, citing "upside risk to inflation."
15- Leon Cooperman, a billionaire and major hedge fund investor, founded Omega Advisors, which he now operates as a family office.16-16
Business Current affairs
16- Bill Gates, the millionaire in technology, has stated that he has no interest in cryptocurrencies or non-fungible tokens (NFTs) since they are "100% based on bigger fool theory."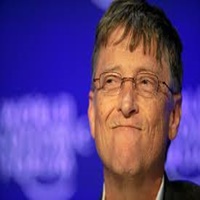 17-Several online platforms, including Shopify, Discord, Acko, GitLab, and others, were unavailable to users in India on Wednesday due to an outage at digital infrastructure services provider Cloudflare.
18-Jio-bp, a fuel and mobility joint venture between Reliance Industries and bp, and food aggregator Zomato signed a deal on Wednesday to assist Zomato's aim to a 100 percent electronic fleet by 2030.
19 comprehensive software-as-a-service (SaaS) platform funded by SoftBank Unicommerce announced on Wednesday that it will hire more than 150 workers in FY23, increasing its staff by 50%.
20-Unicommerce is presently available in 14 countries, including India and Middle Eastern, Southeast Asian, and African countries.
Business Current affairs
21-Bank of Baroda has increased fixed deposit interest rates on domestic term deposits of less than Rs 2 crore by up to 40 basis points.
22-According to Neil Shah, Vice President of Research at Counterpoint Research, this is significant news in the world's second largest mobile market, as the government has cleared 72GHz of 5G spectrum with no upfront payment, which is beneficial to smaller businesses and organisations.
23- According to Prabhu Ram, Head – Industry Intelligence Group (IIG), CMR, "5G would also be a force multiplier for realising India's goal as well as ambitions to become a $1 trillion digital economy by 2025."
24-'Quick Commerce' or 'Q-Commerce' is a type of e-commerce in which platforms fulfil consumer orders within a few minutes of the order being placed.
25-According to insiders, Samsung Electronics plans to relocate roughly 300 employees from its display business's liquid crystal display (LCD) division to the company's semiconductor section.
Important points to remember for all competitive exams:
Nilesh Shah is the President of the Travel & Tourism Association of Goa (TTAG).
Zomato was founded in 2008.
Please follow and like us: