Please follow and like us:
---
---
---
---
Current Affairs Day Wise- Sept 7, 2017
---
1-

Mother Teresa

was declared the co-patron of the Roman Catholic Archdiocese of Calcutta.
---
2-Israeli Prime Minister is

Benjamin Netanyahu
---
3-ICRC-International Committee of the Red Cross; President-

Peter Maurer
---
4-Iranian President is

Hassan Rouhani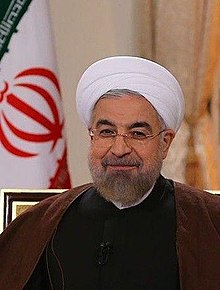 ---
5-New York Attorney General is

Eric T. Schneiderman
---
6-Japanese Prime Minister

Shinzo Abe

warned North Korea against continuing nuclear program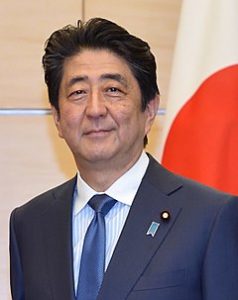 ---
7- The US Commerce Department has launched trade probe over Indian, Chinese stainless steel flanges
---
8-Hurricane

Irma

, a category 5 storm is scheduled to make landfall in the US state
---
9-Shaktipunj Express derailed near Sonbhadra in Uttar Pradesh
---
10-THAAD- Terminal High Altitude Area Defence
---
11-Radio City 91.1 FM and Apple Music announced to offer curated playlists
---
12-

Nirmala Sitharaman

took charge as India's first full-fledged woman Defence Minister.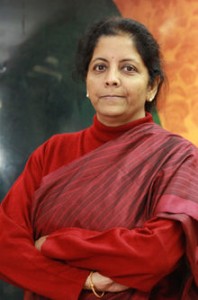 ---
13-Economic ministers of the Association of Southeast Asian Nations (ASEAN) four-day meeting held in Manila.
---
14-Gujarat has launched subsidized food scheme for construction workers
---
15- Facebook is on a hunt for an office space in Shanghai
---
16-ICBM- Intercontinental ballistic missile
---
17- Prime Minister

Narendra Modi

visited the grave of last Mughal emperor

Bahadur Shah Zafar

known as

Shwegadon Pagoda

at Yangon in Myanmar and also prayed at a Kali temple.
---
18-Actor

Darsheel Safary

has been roped in as face of Harry Potter fest
---
19- Airtel Business launched Airtel GST Advantage for small businesses
---
20-The

TADA court

has awarded death sentence to two convicts namely Tahir Merchant and Feroz Khan, life imprisonment sentence to two including the gangster

Abu Salem

and

Karimullah Khan

in the

1993 Mumbai blasts

case.
---
21-CAS -Court of Arbitration for Sport
---
22-

FIFA

has given order that the World Cup African zone qualifier between South Africa and Senegal will be replayed this November
---
23-Minister of Heavy Industries and Public Enterprises is Anant Geete
---
24- Two coaches of the Rajdhani Express from Ranchi derailed near Minto Bridge station in New Delhi.
---
25-American actor

Edward Sonnenblick

said India is the love of his life
---
26-15th international bridge championship will be held in New Delhi at the JW Marriott Hotel
---
27-Google launched a feature for 'Google My Business' to help Indian SMBs manage business online.
SMB-small and medium business
---
28-The West Bengal government headed by CM

Mamata Banerjee

will ratify the entry of IT major Infosys in the state
---
29- The Goa government is likely to ban

'drunken swimming'

off its beaches.Goa state Tourism Minister is

Manohar Ajgaonkar

.
---
30- Chinese Foreign Minister is

Wang Yi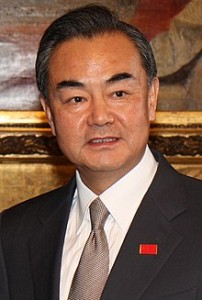 ---
31-India will face Australia in Hockey World League Final opener to be held in Bhubaneswar Kalinga Stadium
---
32-Manipur Deputy CM is

Yumnam Joykumar
---
33-Jammu and Kashmir Liberation Front (JKLF) Chairman Muhammad Yasin Malik was arrested in Srinagar
---
34-Delhi-Jaipur Jet Airways flight with at least 62 passengers on board suffered a tyre deflation at Jaipur airport
---
35-Tamil Nadu Assembly Speaker is

P. Dhanapal
---
36-An Indian-origin teenager

Mansour Anis

, Grade 9 student at Delhi Private School in Sharjah, received a certificate for his first solo flight from an aviation academy in Canada.
---
37- In Bengaluru at the Grand Sheraton, the Ist edition of the India Poker Championship (IPC) Awards will be held.
---
38-Uber launched a new ride option called

'PREMIER'

, which will be available in Mumbai and Pune initially.
---
39-RJD chief

Lalu Prasad

and his son

Tejashwi Yadav

have received

CBI

summons to appear before it in Railway hotel leasing case.
---
40- YES BANK announced that Samsung India will allow its credit Card customers to use payment platform

Samsung Pay

.
---
41-Congress Vice President

Rahul Gandhi

has finalized the names of the office-bearers for the Research Department of the AICC. It is headed by Congress Rajya Sabha member Rajeev Gowda.
---
42-Internet connectivity to the remotest part of the north-eastern state is possible now as the Assam government signed a MoU with Google India Pvt. Ltd.
---
43-

Olive tea

will come to the markets of Europe soon from Rajasthan farms.
---
44-STPI- The Software Technology Parks of India
---
45-Telangana Chief Minister

K. Chandrasekhar Rao(KCR)

has written a letter inviting Prime Minister Narendra Modi to inaugurate the first phase of the Hyderabad Metro Rail on November 28, 2017.
---
46-

Amazon

has opened its largest fulfillment center near Hyderabad.
---
47-Actress

Adah Sharma

will be the ambassador of the coffee brand Nescafé.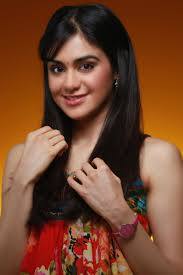 ---
48-According to

ICC

reports, Australia slipped one place to fifth in the International Cricket Council Test rankings headed by India.
---
49-

Fortis Healthcare

launched a 24×7 helpline to provide psychological support to teenagers about online game

Blue Whale Challenge

.
---
50- Former Andhra Pradesh Chief Minister

N T Rama Rao

's son

Nandamuri Jayakrishna

gets six months' simple imprisonment in connection with a 2015 cheque bounce case.But he gets a bail.
---
Please follow and like us: