Please follow and like us:
Sports GK Questions and Answers
1- Who transformed the venerable musician Kishore Kumar's former mansion, "Gouri Kunj," into a chic eatery and revealed it to the fans on Wednesday?
2-Which name will be used to refer to the former home of the late, legendary musician Kishore Kumar, "Gouri Kunj"?
3- Who among the following cricketers will be seen playing at the T20 World Cup, which begins on October 16 in Australia but was rested for India's most recent T20I match against South Africa?
4-What team will India face in their season opener on October 23 in Melbourne?
5- Who has given their approval to a motion to send troops to Qatar to help with security during the FIFA World Cup in 2022?
Sports GK Questions and Answers
6-Name some nations that will help with security at the Qatar 2022 FIFA World Cup in addition to Turkey.
7-Which pacer was added by New Zealand to the team for the T20 Tri-Series in Christchurch against Pakistan and Bangladesh as a replacement for the spinner Mitchell Santner, who is currently on maternity leave?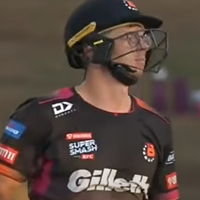 8-Who was fired by the 8-Spanish football team Sevilla less than an hour after Borussia Dortmund defeated them 4-1 in the Champions League?
9- Who was the West Indies all-rounder who smashed a 205 off 77 balls in the Atlanta Open T20 Cricket Tournament, striking 22 sixes and 17 fours in a masterful show of power hitting?
10-Which teams' opening One-Day International match at Lucknow's Ekana Stadium has been postponed by 30 minutes due to overnight flooding in the Uttar Pradesh capital?
Sports GK Questions and Answers
11- When and where are the dates for the second and third One-Day International games between South Africa and India?
12- At the Sylhet International Cricket Stadium (SICS), Sylhet (Bangladesh), in the ACC Women's T20 Asia Cup, who scored 61 off 51 balls as Thailand defeated Pakistan by four wickets?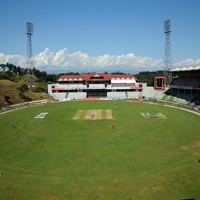 13- Who has revealed the marathon event's "unprecedented and demanding" route?
14-Which sporting competition was added to the 1984 Olympic Games in Los Angeles?
15- Who of the South African pacers thinks that participating in the IPL will one day be advantageous for visiting teams because the T20 spectacular makes knowledge on Indian players readily available?
Sports GK Questions and Answers
16-Who was recently asked by Manchester City to attend the game at the Etihad Stadium in Manchester after becoming the first singer to be linked with the Manchester City Football Club?
17-When India won the toss and chose to bowl first against South Africa in the series opener at the Bharat Ratna Shri Atal Bihari Vajpayee Ekana Cricket Stadium in Lucknow, who was given their ODI debuts?
18- Who is the former India batting coach who thinks that, in terms of batting, India is in a better position than Pakistan before their highly anticipated Men's T20 World Cup match on October 23?
19- Who secured a significant victory in their race to qualify for the AFC U-17 Asian Cup 2023 by defeating Kuwait 3-0 in a thrilling match at the Prince Saud Bin Jalawi Stadium in Al Khobar (Saudi Arabia)?
Who is the South African all-rounder whose fractured left thumb has forced him to miss the upcoming ICC Men's T20 World Cup in Australia as well as the ODI series against India?
Sports GK Questions and Answers
ANSWERS-
1-Star Indian cricketer Virat Kohli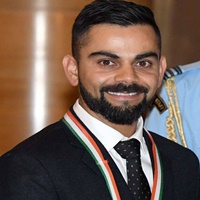 2- One8 Commune.
3- Kohli.
4- Arch rivals Pakistan
5-The Turkish parliament
6-The US, France, Britain, Italy and Pakistan
7-Blair Tickner
8-coach Julen Lopetegui
9-Rahkeem Cornwall
10-India and South Africa
Sports GK Questions and Answers
11-They will meet at Ranchi for the second match on October 9 and meet in New Delhi for the third match on October 11.
12-Natthakan Chantham
13-The organisers of the 2024 Paris Olympic Games
14- The Women's Marathon
15-Kagiso Rabada
16-Harrdy Sandhu
17-Ruturaj Gaikwad and Ravi Bishnoi
18-Sanjay Bangar
19-India
20- Dwaine Pretorius.
Please follow and like us: