Please follow and like us:
One-liner Current Affairs for competitive exams in India
To gain mastery over the present happenings around you, One-liner

Current Affairs

for competitive exams in India will help you.
'One-liner Current Affairs for competitive exams'- Watch below here
---
1-The first ever Tri-Services Joint Exercise i.e Exercise INDRA-2017, between Indian and Russian Armed Forces will be conducted in Russia from October 19-29.
---
2-Rashtriya Ekta Diwas will be celebrated on October 31 in memory of Iron Man of India Sardar Vallabhbhai Patel.
---
3-Himachal Pradesh Chief Minister Virbhadra Singh has been named the chairman of campaign committee for Himachal Assembly polls.
---
4-President Ram Nath Kovind has hailed Kailash Satyarthi's Bharat Yatra
---
5-The Railways in its probe with the food quality served in the Tejas Express said that there was no problem. Earlier, 25 people were taken ill after taking the meal.
---
6- A  pioneering project called CHAMAN (garden) launched using remote sensing technology is likely to be completed by March after three years of its inception.
---
7-AIMIM- All India Majlis-e-Ittehad-ul Muslimeen
---
8-Food Processing Minister Harsimrat Kaur Badal said that India is more likely to be the global leader in the food processing sector.
---
9-Defence Minister Nirmala Sitharaman has commissioned the anti-submarine warfare stealth corvette INS Kiltan at Visakhapatnam's the Eastern Naval Command. It is indigenously-built.
---
10-Sindh Govt in Karachi has announced public holiday for Hindu Community on Diwali.
---
11- BJP chief Amit Shah will join the 'Janaraksha Yatra' in Kerala against the political violence allegedly unleashed by the CPI(M)
---
12- UN flag will fly along with Tricolour on October 24 to mark United Nations Day.
---
13-Kerala Chief Minister Pinarayi Vijayan invited President Ram Nath Kovind for the launch of state's ambitious dream Technocity IT park at Thiruvananthapuram
---
14-Dentist couple Rajesh and Nupur Talwar after being acquitted in the Aarushi-Hemraj double murder case by the Allahabad High Court have today walked out of Dasna Jail.
---
15- The former Union minister M Veerappa Moily has been appointed as the chairman of the Karnataka Pradesh Congress Manifesto Committee and B L Shankar made its vice chairman.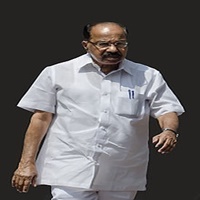 ---
16- Kerala will probably the first state in the country to manufacture the anti-rabies vaccine at a cost of about Rs 150 crore.
---
17- BJP MLA Sangeet Som has courted controversy as he termed Mughal emperors Babur, Akbar, and Aurangzeb as traitors while saying about the Historic monument Taj Mahal.
---
18-Pak EC has suspended 261 lawmakers including ousted prime minister Nawaz Sharif's son-in-law for not giving details of their assets and liabilities.
---
19-Beijing has been turned into a virtual fortress ahead of the key Congress of the ruling Communist Party of China.
---
20-RP-Sanjiv Goenka Group is likely to set up food processing industry in Telangana with an investment outlay of Rs 200 crore
---
21-Punjab cabinet has approved the 'New Industrial and Business Development Policy-2017'
---
22-The International Monetary Fund has suggested India set up independent fiscal council
---
23-Leslie Thng has taken over as Vistara CEO
---
24-Kaimoor Wildlife Sanctuary (KWLS) is in Mirzapur
---
25-Actor Varun Dhawan will have his wax statue featured at the Hong Kong branch of Madame Tussauds.
---
26-FIFA(FIFA U-17 World Cup) has celebrated World Food Day with Feeding India
---
27-Rani Rampal will lead Indian team at the ninth women's Asia Cup hockey tournament at Kakamigahara City, Japan.
---
28-Indonesian goalkeeper Choirul Huda has died after the mid-game collision.
For more Current Affairs go through here
Also read related GK/Current Affairs one liner here 
---
Please follow and like us: