Please follow and like us:
Latest sports current affairs questions and answers
1-Who won the second Twenty20 international by a score of 16 runs to lead the three-match Twenty20 international home series?
Who is the South African cricketer who made headlines by scoring an incredible century off just 44 balls in the second T20I match against India?
3- Mention the former Indian player who is unsure whether Jasprit Bumrah's likely absence from the team's T20 World Cup campaign can be considered a loss.
4- Where did the Global Power Cricket League (GPCL) T20 tournament's first season begin?
5- What led Pakistan to overcome Bangladesh by nine wickets and win their second game in a row at the Sylhet International Cricket Stadium (SICS), Bangladesh, in the Women's Asia Cup.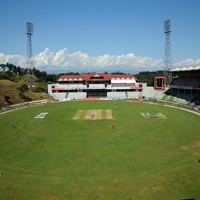 Latest sports current affairs questions and answers
6- Who thinks that his team's victory against Pakistan in the T20I series finale will give them a huge confidence boost before the T20 World Cup in Australia later this month?
7-Who believes that following their 4-3 series victory over Pakistan on Sunday, other teams will be afraid to take on his squad in the next T20 World Cup, which will take place in Australia later this month?
8-Which game at the Barsapara Cricket Stadium in Guwahati was a true run-fest, giving the capacity fans their money's worth with a total of 458 runs?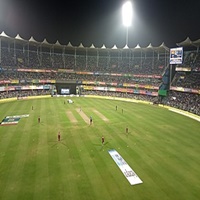 9- Who will now fly to Australia to get ready for three T20 matches against the hosts on October 9, 12, and 14 in preparation for the T20 World Cup?
10- Which social media site has seen a spike in activity following David Miller's century and more than 9k tweets?
Latest sports current affairs questions and answers
11- For getting into a heated altercation during a Legends League game at the Barkatullah Khan Stadium in Jodhpur, who has been given a warning and a fine equal to 50% of his match fees?
12- Who has already qualified for the Legends League match final, which will take place on Wednesday at Jaipur's Sawai Mansingh Stadium?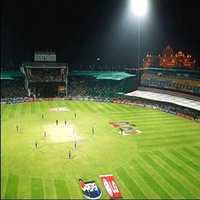 13- After Sergio Perez, a Mexican racing driver, just claimed his "greatest victory" at the Singapore Grand Prix, who has showered the Mexican with praise?
14- For the forthcoming Pro Kabaddi League Season 9, which gets underway on October 7, who named seasoned defender Joginder Narwal as their captain?
15- On October 8 at the Sree Kanteerava Stadium in Bengaluru, Karnataka, who will open their Pro Kabaddi League Season 9 campaign against Bengal Warriors?
Latest sports current affairs questions and answers
16-Sick of getting beat up by his coach or coming out of the ring with a bloodied nose, who gave up boxing. and started lifting weights?
17- Who scored her first T20I fifty while putting on a 116-run opening stand with Shafali Verma to help India defeat Malaysia by 30 runs using the DLS system in the Women's Asia Cup match that was hampered by rain at Sylhet Outer Cricket Stadium?
18- From the Ahmedabad stadium known as the Narendra Modi Stadium, who officially opened the 36th National Games on September 29?
19-How many athletes participated in the 11th Khel Mahakumbh, setting a record that was over three times more than the number who did so in 2010 (13 lakh)?
20-Which sporting event attracted the most athletes, coaches, officials, and support personnel—20,000—of any national sporting event?
Latest sports current affairs questions and answers
ANSWERS
1-India.
2-David Miller from South Africa
3-Rohan Gavaskar
4-At the Yamuna Sports Complex in New Delhi.
5-An impressive bowling show coupled with Sidra Amin's unbeaten 36 helped Pakistan.
6-England's white-ball head coach Matthew Mott
7-Stand-in England captain Moeen Ali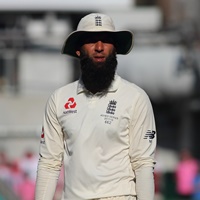 8-The second T20I between India and South Africa
9- England
10- Twitter.
Latest sports current affairs questions and answers
11- India Capitals' pacer Mitchell Johnson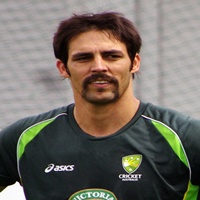 12-India Capitals
13-Red Bull Team Principal Christian Horner
14-Haryana Steelers
15-Haryana Steelers
16-Arunachal Pradesh's Sambo Lapung
17-Sabbhineni Meghana
18-Prime Minister Narendra Modi
19-41 lakh
20-The 36th National Games
Please follow and like us: