Please follow and like us:
International current affairs- March 3, 2021
Students and other candidates who have been preparing for the various competitive examinations can take the help of these following study materials.
---
1-AstraZeneca Covid jab claimed two lives in S Korea.
2-Russian Federation Council Speaker Valentina Matviyenko said that Russia has been working on to reduce dependence on dollar and strengthen its ruble.
3- According to the Robert Koch Institute (RKI), Covid-19 vaccination rate in Germany has reached 2.6%.
4-The United States sanctioned and restrictions against Russian individuals over the alleged poisoning of Kremlin critic Alexei Navalny.
5-The US National Institutes of Health (NIH) to research on Covid-19 impact on children.
6-Italian Prime Minister Mario Draghi signed new anti-virus decree.
7-Neera Tanden has withdrawn nomination marking the first big defeat for a Biden – Harris Cabinet nominee.
8-Rhode Island Governor Gina Raimondo was confirmed as the new US commerce secretary by the Senate.
9-Texas Governor Greg Abbott lifted Covid-19 mask mandate.
10-Federal Bureau of Investigation (FBI) chief Christopher Wray said Jan 6 Capitol riot is domestic terrorism.
11- Hong Kong's public health authorities are probing the death of chronically ill man after inoculation.
12- Canada's gross domestic product shrank 5.4 per cent in 2020, economy worst on record since 1961.
13-Egyptian Foreign Minister Sameh Shoukry and his Sudanese counterpart Mariam al-Sadiq al-Mahdi raised voice concern over Nile dam filling.
14-The Unicef provides psychosocial support to the 279 Nigerian released schoolgirls who were kidnapped from a boarding school in Zamfara state.
15-The Association of Southeast Asian Nations (Asean) ready to assist Myanmar, as the military has allegedly seized state control.
International current affairs
16-Lebanon's Foreign Ministry has complained to UN over oil spill.
17-Indian-American Neera Tanden accepted defeat; but US President Biden promises another job
18-The UN Economic Commission for Africa (UNECA) report has stated that the African continent faced its first economic recession in 25 years due to the Covid-19 pandemic.
19-Bangladesh State Minister for Foreign Affairs M Shahriar Alam said Dhaka has been looking forward to Indian Prime Minister Narendra Modi's visit this month.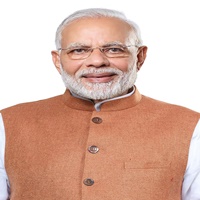 20-China and Pakistan celebrated the 70th anniversary of the establishment of diplomatic ties.
21-Israeli scientists have developed a rapid test to identify two of the mutated Covid-19 strains.
22-HICP- Harmonized index of consumer price
23-Yemen's Houthi militia have announced attack on the Abha airport in Saudi Arabia.
24-The European Union (EU) has sanctioned restrictive measures on four Russian individuals for indulging human rights violations in Moscow.
25-UN Secretary-General Antonio Guterres received two conflicting letters concerning Myanmar Representatives.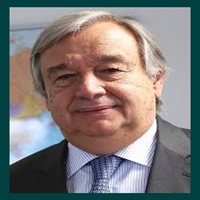 26- The Islamic State (IS) terror group claimed killing of 3 female Afghan media workers.
27- Australia's Attorney General (AG) Christian Porter has denied historical rape allegation.
International current affairs
28-The Chinese People's Political Consultative Conference (CPPCC) is the country's top political advisory body.
29-Pakistan held Senate elections for 37 members of the upper house of the country's Parliament.
30- Myanmar's Foreign Minister U Wunna Maung Lwin attended the virtual Association of Southeast Asian Nations (Asean) meeting.
31-An explosion occurred near the Dutch Covid testing centre in the town of Bovenkarspel in the Netherlands.
32-Guinea and the Democratic Republic of the Congo (DRC) have reported 28 Ebola virus cases. 11 killed.
33-The Chief of Army Staff (COAS) in Pakistan is General Qamar Javed Bajwa.
---
Please follow and like us: