Please follow and like us:
National current affairs- March 3, 2021
Students and other candidates who have been preparing for the various competitive examinations can take the help of these following study materials.
---
1-Karnataka Major and Medium Water Resources Minister Ramesh Jarakiholi caught on camera in compromising position.
2-Delhi Cabinet to bring 10 government institutes under the ambit of Delhi Skill and Entrepreneurship University (DSEU)
3-The Samyukta Kisan Morcha (SKM) has announced 5-hr blockade at the Kundli-Manesar-Palwal (KMP) expressway on 100th day of protest.
4-Karnataka Major and Medium Water Resources Minister Ramesh Jarakiholi termed the purported CD as fake.Minister said he won't resign on sex allegation charges.
5-Gujarat Cong chief Amit Chavda, Oppn leader Paresh Dhanani resigned accepting poll debacle in the local body elections in Gujarat.
6-Ayush Kishore (30), son of BJP MP Kaushal Kishore, was shot in Mandiaon area in Lucknow, hospitalised.
7-Shabnam, awaiting death sentence for killing seven members of her family sent to Bareilly jail from the Rampur prison.
8- According to the Yogi Adityanath government, the Ayodhya airport will become functional in early 2022.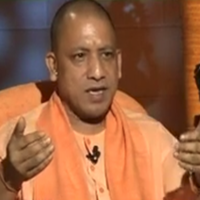 9- On World Wildlife Day observed on March 3, Vice President Venkaiah Naidu and Prime Minister Narendra Modi stressed on the protection of animals.
10-62-yr-old BJP MLA Phool Singh Meena pursues graduation(BA) on daughters' demand.
11-Prime Minister Narendra Modi has stressed the need to integrate the global with the local to make India self-reliant.
12-Goa CM Pramod Sawant administered Covid-19 vaccine.
13-The Andhra Pradesh High Court has suspended the State Election Commission (SEC)'s orders on volunteers, renominations.
14-Mohammed Riyaz, son-in-law of Kerala Chief Minister Pinarayi Vijayan to contest for the Beypore Assembly seat in Kozhikode district representing CPI(M).
15-The Yogi Adityanath government to celebrate International Women's Day focussing on women farmers.
16- Tamil Nadu Chief Minister and AIADMK leader Edappadi K. Palaniswami adamant on no truck with Mannargudi Family led by V.K. Sasikala and her nephew TTV Dhinakaran.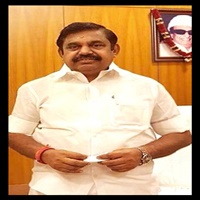 17- Rajya Sabha MP and BJP leader GVL Narasimha Rao said Centre did more than any other govt for AP.
18-The National Green Tribunal has issued directions on illegal sand mining.
19-Union Health Minister Harsh Vardhan has asked citizens to get vaccinated 24×7 at your convenience.
20-The Samajwadi Party (SP) has walked out in UP assembly over cane prices.
21-Bahujan Samaj Party (BSP) president Mayawati has slammed the Yogi Adityanath government in Uttar Pradesh over the law-and-order situation.
22- Nehru World School, Ghaziabad, received prestigious 'Great Place to Work' Certification.
23-NIOS- National Institute of Open Schooling
IPFT-Indigenous People's Front of Tripura
TTAADC- The Tripura Tribal Areas Autonomous District Council
24-Karnataka water resources minister Ramesh Jarakiholi has resigned on moral grounds.
25-Prime Minister Narendra Modi has stressed the need for better synergy between colleges and universities.
26-Andhra Pradesh Deputy Chief Minister Dharmana Krishna Das advised the Amaravati farmers to meet CM to get the justice.
27-The Congress released a documentary on Netaji Subhash Chandra Bose in its video series named Dharohar ahead of the West Bengal elections.
28- The Union Cabinet okayed India-France MoU on renewable energy capacity by 2030.
29- Fire ravaged the Similipal Tiger Reserve (STR) in Odisha's Mayurbhanj district.
30-Kerala Finance Minister Thomas Issac has alleged that Union Finance Minister Nirmala Sitharaman has been using officials for political needs.
31-National Book Trust editor Rubin D'Cruz booked for molestation.
32- Telangana state IT minister K. T. Rama Rao has sought apology from BJP for shelving the Information Technology Investment Region (ITIR).
33-A Hyderabad-based techie after returning from Australia after a span of 20 years, set up agri-startup using modern tech for pesticide-free veggies.
34- The Income Tax Department has raided at over 30 locations in Mumbai and Pune, including film director Anurag Kashyap, actor Taapsee Pannu, filmmaker Vikas Bahl and others.
35-Uttar Pradesh Chief Minister Yogi Adityanath to inaugurate a jaggery festival in Lucknow on March 6.
36-One student of the reputed Indian Institute of Science (IISc) in Bengaluru city died while playing football and another research scholar committed suicide.
37-Chhattisgarh Health Minister T.S. Singh Deo has been named Cong observer for Tripura tribal council polls.
38- Goa's only major port, the Mormugao Port Trust will set up special ferry service for inbound cruise tourists.
39-The Supreme Court sought reply from the National Investigation Agency on Gautam Navlakha bail plea in Bhima Koregaon case.
40-The Delhi government decided to merge the College of Art of Delhi University under Ambedkar University.
41-Andhra Pradesh's Anantapur District Collector Gandham Chandrudu has launched 'Know & Rise' programe for students.
42-Drivers and conductors of Delhi Transport Corporation (DTC) to don Khadi face masks.
43-Bannerghatta Biological Park (BBP) of Bengaluru has celebrated World Wildlife Day by planting saplings.
44-Sardar Sarovar Project: 3 states Maharashtra, Madhya Pradesh and Rajasthan owe around Rs 7K cr to Gujarat.
45-Sri Lanka Air Force got first-hand feel of India's indigenously developed Light Combat Aircraft Tejas. Indian Air Force (IAF) and Indian Navy have participated in their 70th anniversary in Colombo.
46-V.K.Sasikala, the close aide of Tamil Nadu's late Chief Minister J.Jayalalithaa, announced to keep away from politics.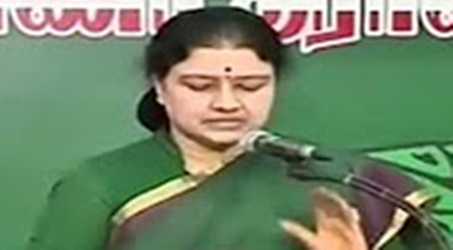 47-India has completed vaccination of 1.63 Cr beneficiaries.
48- Global software majors Infosys and Accenture announced to pay for vaccination of their staff.
---
Please follow and like us: