Please follow and like us:
---
Current Affairs for various competitive examinations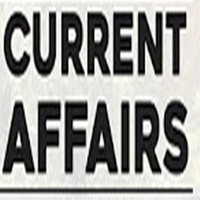 Welcome to Current Affairs section.
These are written mainly for aspirants of Banking, SSC, IBPS, or competitive exams like UPSC,  APPSC, TSPSC, TNPSC, IAS,  RRB State Level Public Service Commission, and other exams.
Current Affairs bits help in the last minute preparation for various exams.
Current Affairs One-Liners help a lot.
Watch below some of Current Affairs- One-Liners
Find Latest Current Affairs 2017
---
1- President Trump has announced that the US now recognizes Jerusalem as Israel's capital.
---
2- Israeli Prime Minister Netanyahu has thanked the US President Trump's Jerusalem decision as historic.
---
3- According to the leading job website Glassdoor's '100 Best Places to Work in the US', Facebook has named as the best place to work in America. Tech giant Apple is at number 84 this year from its 36th position last year.
---
4-According to Glassdoor, Bain & Company is the second best place to work, followed by Boston Consulting Group, In-N-Out Burger, and Google.
---
5-The US House of Representatives has passed a bill to loosen gun restrictions.
---
6-Scientists have discovered most distant supermassive black hole which is 800 million times the mass of our Sun.
---
7- FIFA President Gianni Infantino announced in Kuwait that a two-year ban imposed on Kuwait's football federation has officially been lifted.
---
8- The Delhi High Court has exempted Chief Minister Arvind Kejriwal from personal appearance before a trial court in a criminal defamation case filed by Rajya Sabha MP and Essel Group Chairman Subhash Chandra.
---
9- The Tokyo Organising Committee of the Olympic and Paralympic Games (Tokyo 2020) has unveiled shortlisted mascots for 2020 Summer Olympics
---
10- West Bengal Chief Minister Mamata Banerjee said the state will announce the new IT policy in January 2018 during the Bengal Global Business Summit (BGBS).
---
11-Neapolitan pizza making has been recognized as Unesco Intangible Cultural Heritage.
---
12-Prime Minister Narendra Modi will visit Meghalaya to launch the BJP campaign and inaugurate a party office in the state.
---
13-NASA has been planning to launch a balloon-borne instrument to collect information on cosmic rays.
---
14- Kumbh Mela has been inscribed on the Unesco's Representative List of Cultural Heritage of Humanity.
---
15-India has become the fifth largest overseas market for Washington, DC
---
16-NDMA- The National Disaster Management Authority; NSAP- National Social Assistance Programme
---
17-Global drug firm Mylan has launched hepatitis B pill in India
---
18- Former All India Tennis Association (AITA) chief Anil Khanna to withdraw from the election for the post of Indian Olympic Association (IOA) president.
---
19-FIFA U-17 World Cup player of the tournament Phil Foden became the youngest English player to start in the Champions League.
---
20-Union Home Minister Rajnath Singh is set to meet the Chief Ministers of Assam, Arunachal Pradesh and Manipur on framework agreement with the National Socialist Council of Nagaland-Isak-Muivah (NSCN-IM) in 2015
---
21-The Mumbai Cricket Association (MCA) has launched its first ever T20 Mumbai League. It will be held from January 4 to 9 in Mumbai.
---
22-FRDI Bill- Financial Resolution and Deposit Insurance Bill, 2017
---
23-The Central Railway and Google have joined hands to put up video installations at the famed Chhatrapati Shivaji Maharaj Terminus (CSMT)
---
24-Wireless web products developer DataWind has launched Meranet browser in Jakarta.
---
25-Australia lawmakers have approved same-sex marriage
---
26-Qatar, France signed USD 1bn fighter jet deal amid Gulf crisis
---
27-Sachin Tendulkar has unveiled a digital game featuring him, developed by JetSyntheys.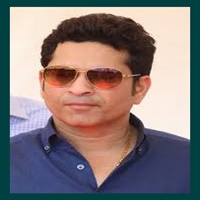 ---
28-The 46th Congress of the International Hockey Federation (FIH) will be held in New Delhi next year.
---
Also, watch more current affairs here
Watch GK/General Awareness/ General Studies for here 
Please follow and like us: