Please follow and like us:
Current Affairs for various competitive examinations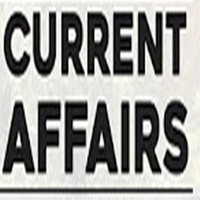 Welcome to Current Affairs section.
These are written mainly for aspirants of Banking, SSC, IBPS, or competitive exams like UPSC,  APPSC, TSPSC, TNPSC, IAS,  RRB State Level Public Service Commission, and other exams.
Current Affairs bits help in the last minute preparation for various exams.
Current Affairs One-Liners help a lot.
Watch below some of Current Affairs- One-Liners
Find Latest Current Affairs 2017
1-Karnataka's former BJP lawmaker

B. S. Anand Singh

has joined the Congress.
---
2-WhatsApp now has 1.5 billion monthly active users (MAUs), said Facebook CEO,

Mark Zuckerberg

.
---
3-Rs 5 lakh

healthcare

will be covered for 10 crore poor families, Finance Minister Arun Jaitley announced.
---
4-Australian scientists along with Japan researchers announced the world's first accurate blood test for

Alzheimer's disease

. They said it can detect the illness up to 20 years before any symptoms occur.
---
5-Finance Minister Arun Jaitley has allocated Rs 600 crore to

tuberculosis

(TB) patients for nutritional support in India.
---
6-A petrol bomb was thrown into Myanmar State Counsellor

Aung San Suu Kyi

's residential compound in Yangon.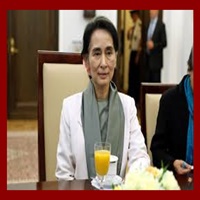 ---
7-Finance Minister Arun Jaitley said loans to women self-help groups (

SHGs

) will increase to Rs 75,000 crore by March 2019.
---
8-According to the Union Budget 2018-19, Rs 10,000 cr has been earmarked to boost fisheries, aquaculture and animal husbandry.
---
9-

CECAFA

– The Council for East and Central Africa Football Associations
---
10-Centre will contribute 12% of wages to new employees under Employees Provident Fund Organisation

(EPFO)
---
11-Finance Minister Arun Jaitley said that MPs salaries will be automatically revised every five years indexed to inflation.
---
12-

Kamal Haasan

will deliver a keynote at the

Harvard University

about the issues plaguing Tamil Nadu.
---
13- Finance Minister Arun Jaitley announced the launch of the

Gobar Dhan

scheme that will convert cattle dung and solid water into compost and bio-fuel.
---
14-The

Home Ministry

has been allocated Rs 93,450 crore in the 2018-19 Union Budget, which is a hike of 5.6 percent.
---
15-NITI Aayog Vice Chairman

Rajiv Kumar

said the 2018-19 Union Budget laid the foundation for 8% GDP growth rate.
---
16-Finance Minister

Arun Jaitley

announced the largest-ever allocation of Rs 1.48 lakh crore capital expenditure for the Indian Railways in 2018-19.
---
17-Portuguese

Hugo Martins

has been named Delhi United Football Club coach.
---
18-Google has celebrated Malayalam author

Kamala Das

reminding her life and work.
---
19-Goa government has launched a subsidized

coconut

scheme.
---
20- Pakistani provincial minister

Mir Hazar Khan Bijarani

, and his wife were found dead at their house in the port city Karachi.
---
21-The government has allocated Rs 52,800 crore to health and family welfare in the Union Budget 2018-19.
---
22-

NIFT

– National Institute of Fashion Technology
---
23-Railway Minister

Piyush Goyal

said that his ministry will spend over Rs 73,000 crore on safety out of the Rs 1.48 lakh crore capital expenditure earmarked for it in 2018-19 union budget.
---
24-Airport capacity to be expanded five-fold under a new

'NABH Nirman'

initiative, Finance Minister Arun Jaitley said.
---
25-Former US Secretary of State

Hillary Clinton

will attend conclave in Mumbai.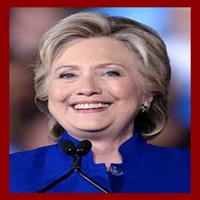 ---
26-The Ministry of Development of North East Region (

DONER

) got Rs 3,000 crore in Union Budget, which is 11.8 percent more than the last year.
---
27-Rs 2,843 crores have been allocated to

Culture Ministry

under Union Budget.
---
28-Lt General

A.K. Bhatt

took over as the 47th Corps Commander of Srinagar-based 15 Corps.
---
29-The Enforcement Directorate (ED) has filed a supplementary charge sheet against former Himachal Pradesh Chief Minister

Virbhadra Singh

and his wife for money laundering.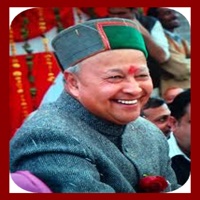 ---
30- The Union Budget 2018-19 has provided Rs 2,000 crore for

National Health Protection

Scheme. It is aimed to cover 50 crores for poor people.
---
31-The allocation for the

Defence Ministry

in the Union Budget 2018-19 stands at Rs 2,95,511 crore.
---
32-India was admitted to the

Ashgabat

Agreement. It will help transit and transportation of goods between Central Asia and the Persian Gulf.
---
33-The Union Budget 2018-19 proposed 15 percent higher subsidies at Rs 2.64 lakh crore on food, fertilizers and petroleum products.
---
34-Miss World 2017

Manushi Chillar

has launched 'Feminine hygiene awareness' global tour from Hyderabad.
---
Also, watch more current affairs for various competitive examination here
Watch GK/General Awareness/ General Studies for here 
Please follow and like us: