Please follow and like us:
---
---
---
---
---
Current Affairs- September 4, 2017
---
1-German Chancellor is
Angela Merkel
---
2- Chief Minister
Manohar Parrikar

and Health Minister Vishwajit Rane have administered the oath as legislators at a brief ceremony at the Goa assembly.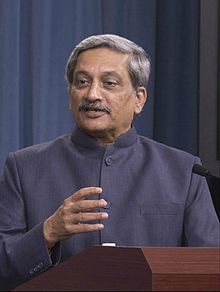 ---
3-
Gorakhpur tragedy

– 49 children have died within a month in a hospital in Farrukhabad due to lack of oxygen.
---
4-Hindustan Aeronautics Limited (HAL) will supply 41
Advanced Light Helicopters

(ALH) to the Indian Army as it has signed a Rs 6,100 crore contract.
---
5-Former parliamentarian
Naveen Jindal

and others got bail pertaining to the Urtan North coal block in Madhya Pradesh.
---
6-Apple CEO is
Tim Cook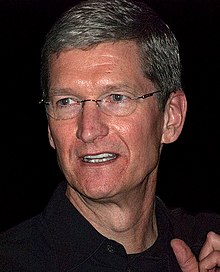 ---
7- DACA- Deferred Action for Childhood Arrivals
---
8-
Mawar

is the 16th typhoon that has made landfall in China's Guangdong province.
---
9-Pakistani Prime Minister is
Shahid Khaqan Abbasi
---
10-Lashkar-e-Taiba (LeT) and Jaish-e-Mohammad (JeM)-Full Forms
---
11- The first European team to qualify for the 2018 FIFA World Cup in Russia is Belgium
---
12- In China Alibaba has introduced a facial recognition service called "
Smile to Pay

" in Hangzhou district.
---
13-The
BRICS Summit

of five emerging economies pledged to fight tax evasion
---
14-In an auction conducted at Mumbai,
Star India

won global media rights for TV and digital broadcast worth Rs 16,347.50 crore for

IPL
---
15-Indian Tennis star
P.V. Sindhu

has turned producer for a digital film
---
16-The Archdiocese of Calcutta is set to declare
Mother Teresa

as its co-patron.
---
17- ICBM-
Intercontinental Ballistic missile
---
18-Iranian filmmaker
Majid Majidi

will start working in India on his second film project titled as 'Gold Mine'.
---
19-NCLT- National Company Law Tribunal
---
20-Minister of State for Tourism
K.J. Alphons

took charge of his Ministry
---
21-Former Union Minister and Trinamool Congress MP
Sultan Ahmed

died following a massive cardiac arrest.
---
22-NIA- The National Investigation Agency
---
23-The International Hockey Federation (FIH) named
German Delf Ness

as its Marketing and Communications Director.
---
24-Film industry professional
Shiladitya Bora

launched boutique studio for high-on content films
---
25-Automobile major Tata Motors President and Chief Technical Officer
Timothy Leverton

resigned.
---
26-BRICS member states signed four agreements at the 9th Summit of the five-nation bloc at Xiamen (China).
---
27-Local Organising Committee (LOC) and Sony Pictures Networks India (SPN) in Mumbai have launched the official song for the
FIFA Under-17 World Cup

football tournament
---
28-India's star shuttler
Saina Nehwal

will join Gopichand Academy in Hyderabad. Her former coach was U. Vimal Kumar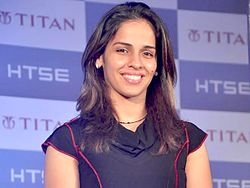 ---
29-Pacer
Jasprit Bumrah

jumped to fourth in ODI bowling rankings
---
30-Haryana Chief Minister is
Manohar Lal Khattar
---
31-
CBDT

– The Central Board of Direct Taxes * APAs- Advance Pricing Agreements -Full Forms
---
32-West Bengal Governor is
Keshri Nath Tripathi
---
33-
Mahendra Nath Pandey

– UP STATE BJP President.
---
34-
Virat Kohli

equaled the highest ODI rating points recorded by Sachin Tendulkar nearly two decades ago in 1998.
---
35-Chief Minister Arvind Kejriwal took charge of the water department.
---
36-
CIPAM

has launched a social media campaign to promote Indian Geographical Indications (GIs)
---
37-CIPAM- The Cell for IPR Promotions and Management
---
38-EDM- electronic dance music
---
39- RERA- Real Estate Regulatory Authority
---
40-Spanish Formula One driver
Fernando Alonso

has been named as an honorary club member of the La Liga side.
---
41-The world's
first AYUSH University

will be set up at Haryana's Kurukshetra
---
42-D-SIBs- domestic systemically important banks
---
43-Taiwan's Prime Minister
Lin Chuan

announced his resignation.
---
Please follow and like us: