Please follow and like us:
National current affairs- March 10, 2021
Students and other candidates who have been preparing for the various competitive examinations can take the help of these following study materials.
---
1- The Gujarat government has provided an ex-gratia of Rs 50 lakh to kin of 4 doctors who died of Covid.
2- Union Finance Minister Nirmala Sitharaman's statement in the Parliament that the Visakhapatnam Steel Plant (VSP) will be 100 per cent privatised, has intensified steel plant protests in Vizag.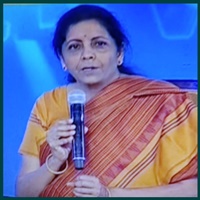 3-Andhra Pradesh government got environmental clearances for Kadapa steel plant.
4-The Delhi government has presented a Rs 69,000 crore Budget for 2021-22.
5-Telangana Chief Minister K. Chandrasekhar Rao and Governor Tamilisai Soundararajan to unfurl national flag on March 12 to mark the 75th anniversary of India's independence.
6-Rs 3,490 crore has been outlined for development of fishing harbour and landing centres.
7-Andhra Pradesh Governor Biswa Bhusan Harichandan and Lady Governor Suprava Harichandan to exercise franchise 1st time for the urban local bodies elections in the state.
8-Delhi government has earmarked Rs 9,394cr to improve the city's pollution situation.
9- Zufar Farooqui has been re-elected as UP Sunni Waqf Board chairman.
10- A Birmingham-based Dutch national among 2 arrested over the January 26 Red Fort violence.
National current affairs
11-Disney's Disney Plus (Disney+) has gained 100mn paid subscribers globally.
12- SGPC- The Shiromani Gurdwara Parbandhak Committee
13- The BJP MP from Pauri Garhwal Tirath Singh Rawat will be next Uttarakhand CM.
14- The fourth season of the beauty pageant Bollywood Mr and Miss India will be held this year in Delhi.
15-A Kshatriya Panchayat at the Peepalshah village in Muzaffarnagar district has imposed dress code in UP.
16- Dadra & Nagar Haveli Administrator Praful K. Patel booked in MP Delkar suicide case.
17-Punjab Ekta Party (PEP) founder is Sukhpal Singh Khaira.
18-Manohar Lal Khattar-led BJP-JJP coalition government in Chandigarh faced no-confidence motion on farm issue.
19- The Delhi High Court has stayed ED summons issued to former Jammu and Kashmir Chief Minister and People's Democratic Party (PDP) Chief Mehbooba Mufti.
20-Australian High Commissioner to India, Barry O' Farrell has called on Andhra Pradesh Chief Minister Y.S. Jagan Mohan Reddy.
National current affairs
21-The Central Institute of Subtropical Horticulture (CISH) said seed exchange concept will aid garlic cultivation.
22-The Lok Sabha has passed with voice vote a bill to regularise Delhi's unauthorised colonies.
23-The Supreme Court has set aside the Directorate of Revenue Intelligence (DRI) show cause notice against Canon India.
24-The Andhra Pradesh police have called for information on overstaying foreigners.
25-Former MP and once Delhi in-charge P.C. Chacko resigned from Congress over ticket distribution.
26- Tamil Nadu opposition parties DMK, MDMK, MNM and the Congress are against postal ballots for voters above 80 yrs.
27-World Health Organization (WHO) official said it is not the right time for 'vaccine passports'.
28-West Bengal chief minister Mamata Banerjee has filed her nomination as a Trinamool Congress candidate from East Midnapore's Nandigram assembly constituency.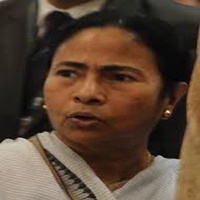 29-The Enforcement Directorate (ED) has summoned artist Subhaprasanna, MLA Samir Chakraborty in Saradha case.
30- The Delhi Gymkhana Club (DGC) has moved the Supreme Court against the National Company Law Appellate Tribunal (NCLAT) decision to appoint an administrator.
National current affairs
31- Bahujan Samaj Party (BSP) supremo Mayawati has turned to her mentor, late Kanshi Ram to regain lost ground.
32- Delhi Chief Minister Arvind Kejriwal said his government will take senior citizens to visit Ram temple in Ayodhya.
33-BJP MP from Pauri Garhwal, Tirath Singh Rawat sworn-in as new Uttarakhand CM.
34-Telangana Rashtra Samithi (TRS) has sought action against T'gana BJP chief Bandi Sanjay Kumar for inflammatory posts.
35-Uttar Pradesh Chief Minister Yogi Adityanath has unveiled the Rs 2,600 crore 'Arjuna Sahayak' irrigation project in the Bundelkhand region.
36-The Manohar Lal Khattar-led BJP-JJP government won a trust vote in Haryana on farm laws.
37-Telangana Rashtra Samithi (TRS) has extended its support to Visakha Steel Plant people against Vizag Steel privatisation.
38-CVC- Central Vigilance Commission
39-West Bengal Chief Minister Mamata Banerjee said she was injured in an attack during campaigning.
40- The Delhi Development Authority (DDA) has alloted 1,353 flats under housing scheme 2021.
National current affairs
41- At least 57 students of a TTD-run vedic school at Tirumala tested Covid positive.
42-West Bengal Chief Minister Mamata Banerjee was attacked in Purba Medinipur's Nandigram, rushed to Kolkata.
43- The Bharatiya Janata Party (BJP) has fielded Bengali actor Hiran Chatterjee from Kharagpur Sadar.
44-The Amma Makkal Munnetra Kazhagam (AMMK) leader T.T.V. Dhinakaran to release election manifesto on March 12.
45- The Gujarat government to pay Rs 1600 cr to insurance companies who paid under Rs 150 cr to farmers.
46-Prime Minister Narendra Modi will inaugurate 4th Global Ayurveda Festival on Friday.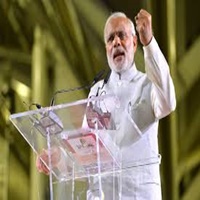 47-Delhi Chief Minister Arvind Kejriwal said AAP govt followed 10 principles of Lord Rama for last 6 years.
48-US Secretary of Defence, General Lloyd J Austin's visit to India is aimed to further strengthen defence cooperation.
49-Rajya Sabha MP Subramanian Swamy has filed defamation suit against Telugu daily 'Andhra Jyothi'.
50-The National High Speed Rail Corporation Limited (NHSRCL) has been preparing detailed project report (DPR) for 7 high speed rail corridors, according to Minister Piyush Goel.
51-The Karnataka government has banned late-night parties to curb Covid surge.
52-Two BJP MLAs Dilip Kumar Paul and Shiladitya Dev quit party in Assam, vows to contest poll as Independents.
---
Please follow and like us: