Please follow and like us:
International current affairs- March 13, 2021
Students and other candidates who have been preparing for the various competitive examinations can take the help of these following study materials.
---
International current affairs
1- Prime Minister Mario Draghi has asked to shut shops, schools as Covid cases spike.
2- Tedros Adhanom Ghebreyesus, Director-General of the World Health Organization (WHO), said that the UN health agency has been assessing the current reports on the AstraZeneca vaccine.
3- The US city of Minneapolis has agreed to pay $27 million to settle a lawsuit with Floyd family.
4- A UK-based study said that Covid vaccine is linked to 30% reduction in transmission.
5-Turkish Foreign Minister Mevlut Cavusoglu said that Turkey and Egypt have launched the first diplomatic-level contacts after 8 yrs.
6- Palestinian Labour Minister Nasri Abu Jaish sustained injuries in West Bank clashes.
7- Bangladesh is all set to welcome Indian Prime Minister Narendra Modi for Golden Jubilee celebrations of the country's independence and also the birth centenary of Father of the Nation, Bangabandhu Sheikh Mujibur Rahman.
8- The Lebanese Parliament has passed a law on a $246 million World Bank loan
9-Turkish President Recep Tayyip Erdogan has announced reforms to stabilise economy.
10-An Iranian commercial ship was attacked in the Mediterranean Sea.
International current affairs
11-The 46th session of the UN Human Rights Council session has condemned civilian killings by Australian soldiers.
12- Saudi Arabia's King Salman bin Abdulaziz Al Saud has appointed new senior officials.
13-US Defence Secretary Lloyd Austin will visit India to meet Defence Minister Rajnath Singh to discuss partnership.
14- UK Prime Minister Boris Johnson has defended post-Brexit move on N.Ireland protocol.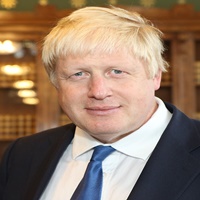 15-US Senate Majority Leader Chuck Schumer has urged New York Governor Andrew Cuomo to resign.
16- Scientists have discovered possible new coronavirus mutation in Brazil.
---
Please follow and like us: