Please follow and like us:
General Knowledge on Sports-2022
1- Who is the legendary Dutch hockey player, a two-time World Cup and Olympic winner, who believes India has improved significantly as a team in recent years and is one of his top picks for the World Cup in Bhubaneswar and Rourkela in 2019?
2- Who broke a four-decade medal drought at the Tokyo Olympics last year by winning a bronze medal and settling for silver at the Birmingham Commonwealth Games in 2022?
3- Who will serve as England's captain when they take on Iran in Monday's Group B opener?
4- Where will the 2023 season of the Prime Volleyball League be held?
5- Who among Australia's fast bowling all-rounders stated that he wasn't shocked by Josh Hazlewood's excellent leadership during his ODI captaincy debut when the home team thrashed England by 72 runs on Saturday?
General Knowledge on Sports
6- Who is the former Australia all-rounder who has been astonished by the changes Steve Smith, a batting legend, has made to his approach after a succession of lacklustre performances since the historic Ashes series in 2019?
7- Who is the Netherlands coach who issued a rallying cry ahead of his team's appearance in the 2022 World Cup finals later on Monday and expressed confidence that they can win the championship they have never won?
8- Who batted brilliantly for Thailand, smashing a century against the Netherlands as they won by a score of 100 runs (DLS) and secured their first victory in ODIs?
9- Which England head coach announced in his pre-game news conference that neither senior defender Kyle Walker of Manchester City nor midfielder James Maddison of Leicester City would be available for England's 2022 World Cup opener against Iran later on Monday?
10- Whose "code of conduct" has been updated so that players and player support staff can now request that long-term sanctions be changed?
General Knowledge on Sports
11- Who is the New Zealand captain who will be absent from the third T20 International on Tuesday, November 22, in Napier in order to attend a scheduled medical appointment?
12-Who was the manager of Ecuador who claimed he was pleased but not "completely satisfied" with his team's 2-0 victory over Qatar in the tournament's opening game on Sunday?
13- Who is the England captain and striker aiming to break Wayne Rooney's all-time scoring record for England in the World Cup in Qatar?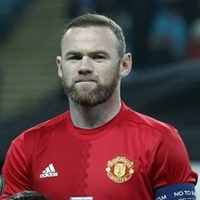 14- In the FIFA World Cup's inaugural game at the Al Bayt Stadium in Al Khor (Qatar), who easily defeated Qatar 2-0?
15- In a Pro Kabaddi League (PKL) season 9 match in Hyderabad's Gachibowli Indoor Stadium, who overcame a late scare to defeat the Bengaluru Bulls 35-33?
General Knowledge on Sports
16- At the ATP Finals in Turin, Italy, who put up a strong performance to overcome Nikola Mektic and Mate Pavic and win the men's doubles title?
17- Who is the head coach of the France national team? He recently expressed his compassion for the World Cup-bound veteran striker Karim Benzema, who tore a muscle in his left thigh on Saturday.
18- Who stole the show at the FIFA World Cup 2022's spectacular start in Doha, Qatar's Al Bayt Stadium?
19- Who was the former captain of England who served as an ambassador for Qatar 2022?
20- Who won the season-ending Abu Dhabi Grand Prix on Sunday for his 15th victory of the 2022 Formula 1 season?
General Knowledge on Sports
ANSWERS-
1-Stephan Veen
2-India.
3-Harry Kane
4- It will be held across Bengaluru, Hyderabad, and Kochi.
5-Sean Abbott
General Knowledge on Sports
6-Simon O'Donnell
7-Louis van Gaal
8- Opener Natthakan Chantham
9-Gareth Southgate
10-Cricket Australia (CA)
General Knowledge on Sports
12-Gustavo Alfaro
13-Harry Kane
14-Ecuador
15-The Puneri Paltan
16-Second seeds Rajeev Ram and Joe Salisbury
17-Didier Deschamps
18-Hollywood Morgan Freeman and South Korean singer BTS' Jung Kook
19-David Beckham
20-Red Bull's Max Verstappen
For Current Affairs, click here
For video news of India and the world, click here
Please follow and like us: